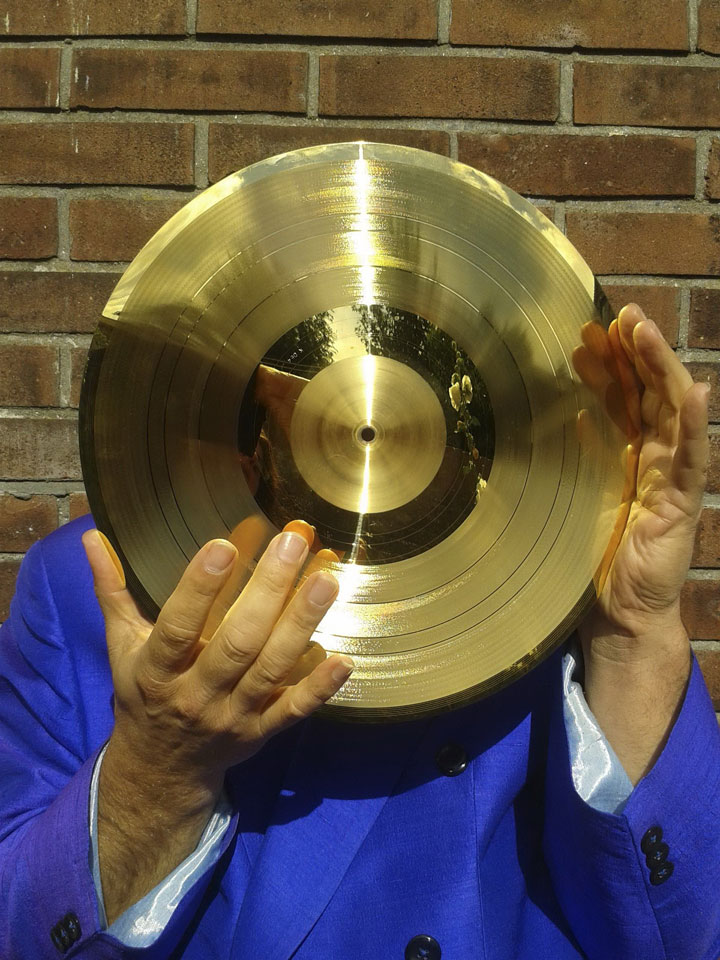 WTF แกลลอรี่มีความยินดีขอเชิญท่านเข้าร่วมงานเปิดและชมนิทรรศการ Gold = WTF โดย Moritz Ebinger
Moritz Ebinger เป็นศิลปินชาวสวิสเซอร์แลนด์ ปัจจุบันอาศัยอยู่ในประเทศเนเธอร์แลนด์ Moritz สร้างชื่อเสียงจากการเชื่อมต่อผสมผสานทุกสิ่งทุกอย่างเข้าด้วยกันในงานศิลปะของเขา นิทรรศการครั้งนี้เป็นผลจากความหลงไหลอันยาวนานของศิลปินที่มีต่อทองคำตั้งแต่วัยเยาว์ เมื่อเขาได้บังเอิญค้นพบเหมืองทองคำร้างทางตอนใต้ของประเทศสวิสเซอร์แลนด์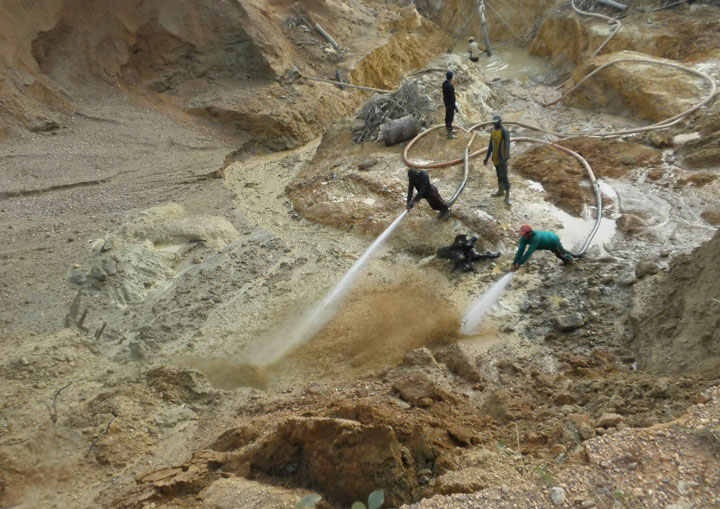 Moritz เดินทางไปหลายเมืองทั่วโลกอาทิเช่น ซูริค, ซุรีนำม และประเทศไทย เพื่่อศึกษาเกี่ยวกับทองคำ ในแง่ประวัติศาสตร์, บทบาท, การแปลงสภาพ, และมุมมองเชิงสังคมวัฒนธรรมที่ก่อให้เกิดความขัดแย้ง หรือขนบธรรมเนียมประเพณี และความเชื่อต่างๆที่เมืองนั้นๆ ตลอดการวิจัยศิลปินทำการเก็บบันทึกข้อมูลและถ่ายภาพจากหลายประเด็น ไม่ว่าจะเป็นบ้านพักสุดหรูของนักธนาคารในเมืองซูริค (Zurich) ป่าลึกในเมืองสุรีนัม (Surinam) หรือโบสถ์และวัดในประเทศไทย นอกจากนี้เขายังได้พูดคุยกับผู้ค้าทองคำ นักเจียรนัย ผู้ลักลอบค้าขนปรอทข้ามชาติที่มีบอดีการด์รุมล้อมอยู่อย่างหนาแน่น รวมทั้งเจ้าของเหมืองทองคำที่ใหญ่ที่สุดในโลก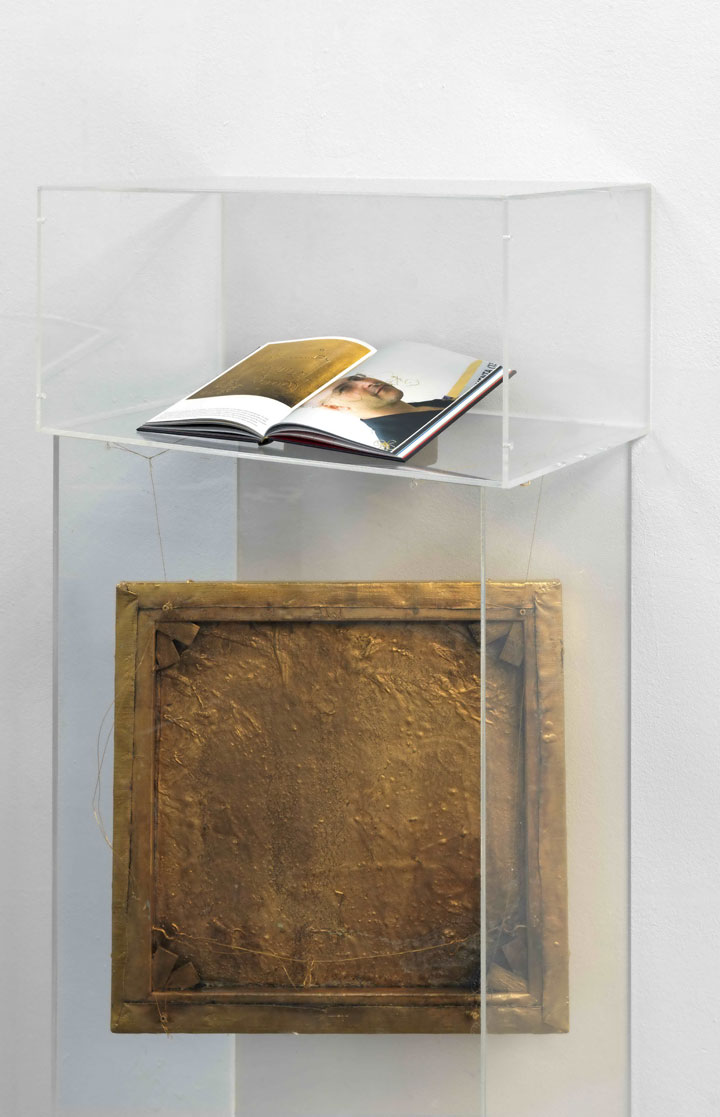 ศิลปินได้ค้นหาความหมายของทองคำจากหลายแง่มุม ใช้มุมมองและสายตาของศิลปินของเขา ทำการทดลองกับคนดูเพื่อสร้างบทสนทนาในหัวข้อที่เกี่ยวข้องกับคุณค่าที่แท้จริงของทองคำในสังคมที่มีบริบทอันแตกต่างกันในทุกๆที่ที่เขาแสดงงานศิลปะที่เกี่ยวกับเรื่องนี้ ผลงานของ Moritz ออกมาในรูปแบบที่สรรหาจากแหล่งที่แตกต่างกันอย่างสิ้นเชิง ใช้สื่อผสมเกือบทุกชนิด ซึ่งเกิดขึ้นได้เพราะงสามารถของศิลปินที่มีความพิถีพิถันอย่างสูง มีความอย่างรู้อยากเห็นย่างไม่มีจุดสิ้นสุด ผนวกกับอารมณ์ขบขันของเขา นิทรรศการครั้งนี้ประกอบไปด้วยภาพวาด, งานจัดวาง, ภาพปะติด และวีดีโอ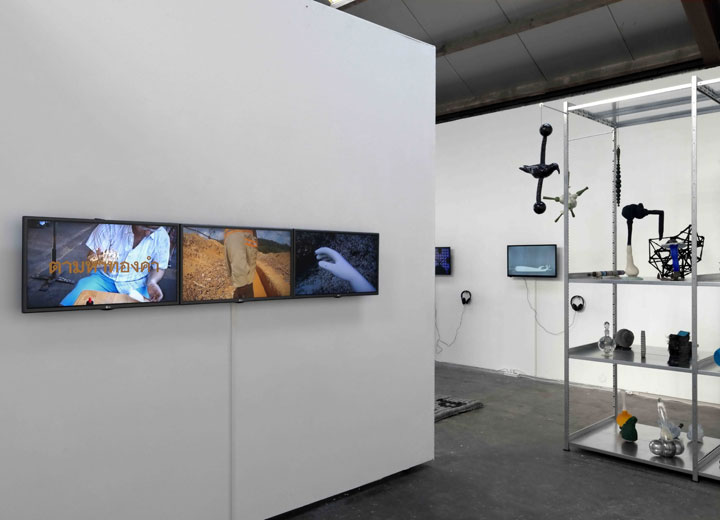 Moritz เป็นศิลปินที่มีผลงานแสดงยาวนานมาหลายแห่งทั่วโลก ทั้งเดี่ยวและกลุ่ม ผลงานที่เกี่ยวกับทองคำของเขาเคยจัดแสดงที่ Documenta13, DoflonRacs และ พิพิธภัณฑ์ Kranenburgh ในประเทศเนเธอร์แลนด์
งานเปิดวันอังคารที่ 17 มกราคม 2560 เวลา 19.00น.
นิทรรศการ : Gold = WTF
ศิลปิน : Moritz Ebinger
วันที่ : 17 มกราคม – 5 กุมภาพันธ์ 2017
สถานที่ : WTF Cafe' & Gallery
รายละเอียดเพิ่มเติมติดต่อ : 02 662 6246, 089 925 5474, 089 926 5159
Email: somrak@wtfbangkok.com, cw@wtfbangkok.com
ข้อมูลอื่นๆเกี่ยวกับ WTF Cafe' & Gallery
เปิดให้เข้าชม ทุกวันอังคาร – วันอาทิตย์ เวลา 16.00-22.00น.
ไม่เสียค่าใช้จ่าย
WTF Gallery & Cafe
7 สุขุมวิท 51 คลองตันเหนือ วัฒนา
กรุงเทพฯ 10110
โทร/เเฟกซ์ 02 662 6246
สถานีรถไฟฟ้า BTS ทองหล่อ
www.wtfbangkok.com
WTF is delighted to announce "Gold = WTF", an exhibition about Gold and more by Moritz Ebinger from 17 January – 5 February 2017 at WTF Gallery.
Moritz Ebinger is a Swiss artist based in the Netherlands who has made a reputation for himself for connecting anything with everything. This exhibition is the result of a long fascination with gold that started when he discovered an abandoned gold mine in southern Switzerland as a child.
Ebinger has travelled from Zurich to Surinam and Thailand to study the history, function, transformation and sociocultural aspect of gold in conflict, ritual and belief. He has documented and photographed subjects including the apartment of a Zurich banker, the jungles of Surinam and Thailand's Buddhist temples, and interviewed a gold merchant and refiner as well as mercury smugglers, heavily armed bodyguards and owners of the largest gold mine in the world.
He comes at the meaning of gold from many different angles, using personal perspective and experiments with audiences to create a dialogue about the true value of gold in societies where he exhibits his works. They take many wildly eclectic forms, united only by his meticulous craftsmanship, limitless curiosity and sly sense of humour — from drawings and objects to videos, collages and performance art.
Ebinger's work has been exhibited all over the world including the documenta13, DoflonRacz and at the Kranenburgh museum in the Netherlands.
Opening 17 January, 7pm at WTF Gallery
Exhibition : Gold = WTF
Artist : Moritz Ebinger
Dates: 17 January – 5 February 2017
Venue: WTF Café & Gallery 7 Sukhumvit Soi 51, Wattana, Klongton-Nua, Bangkok 10110
www.wtfbangkok.com
BTS: Thonglor Opening times: Tuesday – Sunday, 4-10pm
Free Admission
Tel: Tel: (66) 2 662 6246, (66) 89 926 5474
Email: somrak@wtfbangkok.com
Born in Switzerland and living in the Netherlands, I work all over the world. Experiments are the essence of my work, and I will use any kind of material, from crispbread to gold.
This research project on the topic of gold took many years to come together. In it I examine the artistic, symbolic, historical and spiritual meanings of gold with with the help of drawings, pictures, performances, installations, sculptures, photos, interviews and films. Accompanying the exhibitions, I made a multilingual book, and a "golden" as well as a vinyl record.
The first stirrings of this project happened when I was 11 years old. I was in Ticino, the southernmost, Italian-spraking part of Switzerland, playing with friends in the woods of the Malcantone, near Sessa, when we happened upon an abandoned gold mine. The miners had left abruptly in 1961 and everything was in its original state.
We found letters, blueprints, and bottles of hydrochloric acid, and took them home. Since then I have been back many times: today this area is on private land, and I had to brave the omnipresent signs saying "Privato" and climb over fences to find the old mine entrance, marked by some rusted rails, a few stones of the former building and the ruins of a tall chimney. More recently the Municipality of Sessa has created a small museum on the site.
Other inspirations are alchemy and an appalled fascination with the neoliberal superstition that wealth is the only path to happiness. Gold has always caused misery, slavery, war and oppression, and yet it is in many ways our epitome of beauty, and even in these rational times its properties are magical: it is easy to work with and does not oxidize and is irreplaceable in science, religion, art and medicine.
That is why the alchemists were so obsessed with synthesizing gold from base metal when they could have been doing ostensibly more useful things. That is why the Israelites, when they abandoned God, worshipped a golden calf instead. And while I refuse to wear or buy gold, my search for it has brought me a wealth of experiences.
• – In Ticino, there were at the beginning of last century still three goldmines. From a ton of rock the miners could win 6 grams of gold. In the end that was no longer viable and all the mines were closed in 1960. I filmed these old gold mines and interviewed and filmed gold dealers and bankers in Zurich.
• – At the documenta13 in Kassel, where I was invited by the Critical Art Ensemble, I interviewed visitors in a suit which was from real 24-carat gold wire with a value of € 25,000.-. I told the participants about the value of the gold, which was placed without protection on a table. Would they steal it? Fortunately, they did not, otherwise I would have been in prison because I had borrowed it from a bank.
• – In the jungles of Surinam, in the north of Brazil, I visited the largest private gold maker did some gruelling research all over the country.
• – In Thailand I filmed and photographed places like the Liijia caves in Kanchanaburi, on the famous Death Railway that crosses the River Kwai and passes through the Hellfire Pass, where a huge treasure of gold is believed to have been hidden since the Japanese occupation. I could not find it, but instead I found many special stories in an incredible environment. Here Buddha statues have been decorated with imported gold leaf for centuries. Sometimes the statues are so thickly covered with leaf gold that you can barely guess the original shape. I understood that gold has a great significance in religious rituals which promises happiness, success and wealth.
Quote from an unknown monk:
"By that, we believe that gold in the form of leaf gold brings happiness, thus we do not need 24 carat-gold. To use pure gold would be a waste and have nothing to do with religion. Previously, only the rich people carried out this religious ritual which is today much more social, everyone can afford it."
For further information please contact:
Tel: (66) 2 662 6246, (66) 89 926 5474