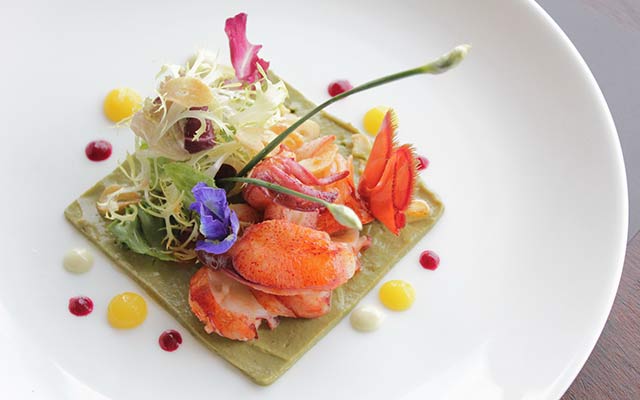 Maine Lobster, the true delicacy of the sea at Scarlett Wine Bar & Restaurant on the 37th floor of Pullman Bangkok Hotel G from 9th – 22nd March 2015.Enjoy the nine chef special dishes featuring this succulent lobster brought in from Maine, USA the Lobster capital of the world. Specials will feature amongst other smoked lobster with Ibericos Pata Negra shavings, lobster raviolis and foie gras with an emulsion of porcinis, the simplicity lobster just grilled and lobster stew with champagne Bisque.
Maine lobster specials at Scarlett will be available from March 9th – 22nd, 2015. From THB 690++ per dish.
Scarlett Wine Bar & Restaurant is open every day from 6 p.m. – 1 a.m. For reservations, please call 02 238 1991, 090 237 7990, email h3616@accor.com or visit our Facebook at www.facebook.com/Scarlettwinebarbangkok.
Senior Marketing Communications Manager
Vorapipat Dabbaransi
Tel: 02-238-1991 Ext. 133
Email:vorapipat@pullmanbangkokhotelg.com