Carga 01 Notebook Tote Made of industrial wool felt, the Carga 01 Notebook Tote is a small laptop/portfolio bag perfect for the urban professional.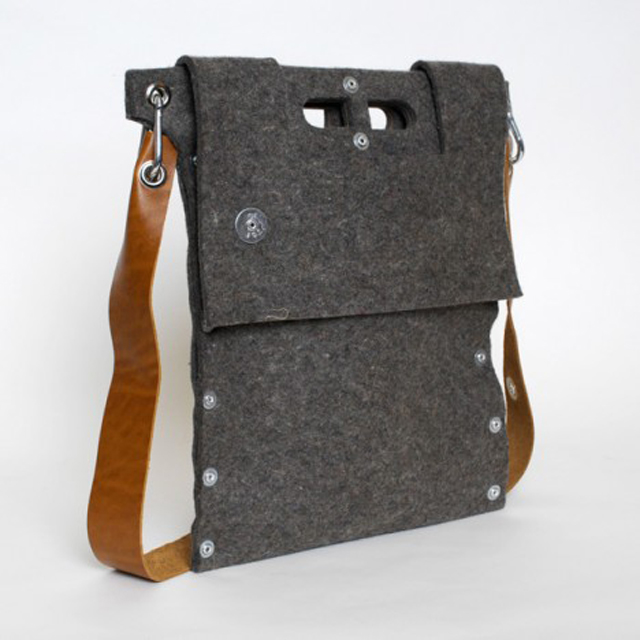 Carga (which means "load or to carry" in Spanish) is an alternative Argentinean bag brand which has fused sleek, contemporary, architectural design with unique materials to deliver a wearable yet stylish product.
Carga 01 Notebook Tote Features:
. industrial wool felt
. aluminum rivets
. distressed leather strap
. serial numbered
. die-cut handle
CARGA's architectural design style is heavily influenced by construction techniques using fabrics and hardware parts. No visible branding can be seen apart from a steel disc embossed with a unique serial number.
Each bag is constructed out of industrial felt secured by aluminum rivets.
I have always been interested in using construction principles in unexpected ways, says Mauro Bianucci, CARGA founder & Designer.
Mauro Bianucci is an Argentinean architect with over 10 years experience who works in his homeland, New York and Barcelona where he resides. Mauro saw a unique opportunity to fuse his architectural design knowledge, with the natural and authentic materials of South America, to create a fashion format that delivers an urban yet sophisticated collection.
__________________________________
ขอบคุณที่มาจาก : http://store.yankodesign.com/carga-01-notebook-tote?___SID=U