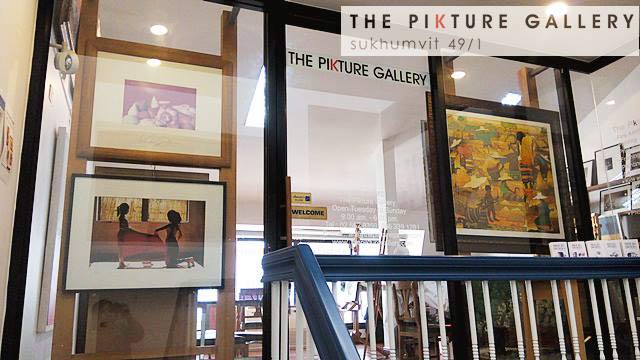 The Pikture Gallery is nestled in Bangkok's labyrinth of small streets called "Soi" in the Sukhumvit neighbourhood. We are located within walking distance (just about in the heat) of Promphong station on the sky train.
So if you happened to be wandering around Bangkok, visit us for some art or just to cool down.
Fine Art Photography
Printings
Printings
Paintings
Mixed Media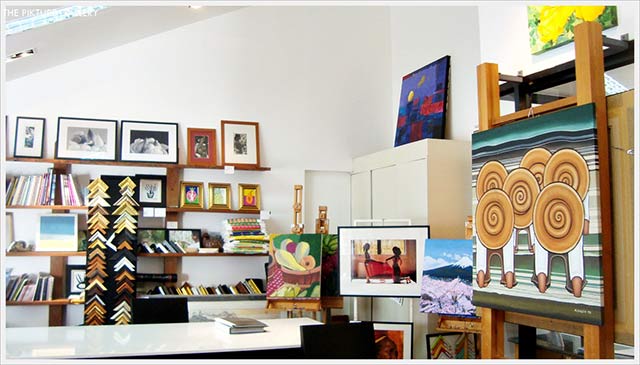 The Gallery
The Pikture Gallery is homed to original artworks by many local and international artists. Individual styles and techniques make works at the Gallery a must for those looking for something different. Bold oil on canvas, dreamy abstract and Chinese brush water colour are just a few examples.
Since 2004, the Pikture Gallery has been displaying limited edition fine art photography from well known photographers local and abroad. Works include colourful photographic prints of Thailand and South East Asia as well as powerful hand printed black & whites.
During the year, The Pikture Gallery makes room for special exhibitions by
selected artists. From huge oil on canvas to rare photographs as well as everything else in between, exhibitions at The Pikture Gallery should never be missed by anybody who loves art. Please see our Exhibition & Events section for more details.
The Pikture Gallery also offer other services such as professional framing and lamination, photographic & large format ink-jet printing and commission works by the Gallery's artist.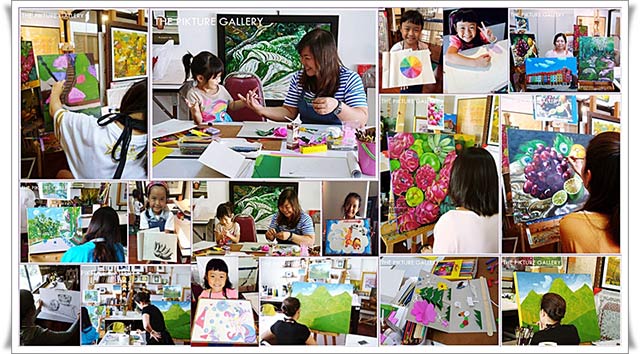 Services:
– Hand-printing and ink
-jet printing – Large format ink
-jet printing
-Framing Service, Frame Rentals
– Workshops
– Restoration
SERVICES
The Pikture Gallery provides professional framing service with an artist's attitude, not a joiner. That is to say, we pay attention to all the details just like the works hanging in our gallery. We can offer you traditional frames, combination frames for the superior look or custom one-off frames to suit your work. We also have frame rental service, ideal for photographic display. The frames are black anodised aluminium, which can be easily taken apart to accept your picture and mat.
Your picture will need to be mounted on a mat and then cut to size to fit our frames.
Printing services are available for ink-jet colour prints and hand printed balck&whites by printing masters. We also offer transfer service for digital images to films. More economical and commercial large format ink jet printing is also available for indoor and outdoor purposes.
The Gallery also offers professional lamination to keep your works protected against the elements.
For more information, please contact us at art@thepikturegallery.com
CONTACT US
rd Floor of Elysian Tea House & Garden
20/95 Sukumvit Soi 49/1- Soi Prommit, Sukhumvit
Klongton Nua Wattana 10110 Bangkok
E-mail: art@thepikturegallery.com
Telephone: +662 662 8359
Mobile Phone Number: +6693 778 2812
Information:Gallery open Tuesday to Sunday 9:00 am. to 6:00 pm. ( Except Monday & National Holiday)