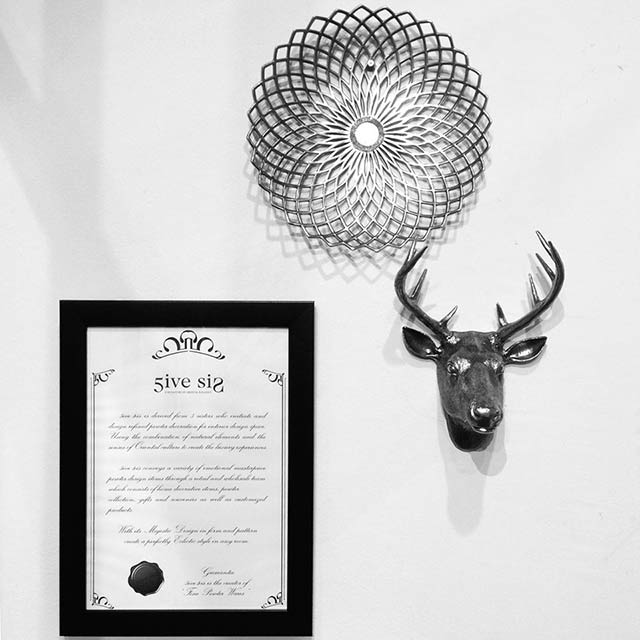 วัสดุโลหะล้ำค่าผสมระหว่าง เงินและดีบุก ด้วยดีไซน์ที่ทันสมัย แนวโมเดิร์น กึ่งดิบกึ่งหรูหราและงานฝีมืออันละเอียดอ่อน ประกอบกับตัวโลหะมีโทนสี และเท็กซ์เจอร์กึ่งเก่ากึ่งใหม่ สามารถตกแต่งคู่กับวัสดุอื่นๆได้อีกมากมาย เช่น ไม้หรือกระจก
Short Description
"Majestic Modern Refined Pewter Decorative Items"
About 5ivesis
Better Arts Group Co.,Ltd. is a company, which produces "Pewter" under the brand names "5IVE SIS". Our pewter products are considered to be in the category of "Fine" quality with the main composition being tin in the amount of 97% with the rest being 3% copper and antimony. This remarks our pewter product as lead-free and being safe. Moreover, our products are successfully done with great handicraft and design.
"Pewter" is derived from a combination of metals with the primary metal being tin, which comes from the same line of mineral such as gold. The characteristic of tin is polished and glowing when viewed, which is why this product called pewter turned into a very demanding and popular product among royalties in Europe throughout history because of its value, excelling the status of the beholder of pewter.
In addition, tin is the type of mineral that does not have any from of toxic material hazardous to the human body and in turn can be used as a container for keeping food or equipments used daily. In order for a container or a product to be used in a daily basis requires a minimum of 85% tin and the rest of the composition includes copper, antimony, and other materials. "Pewter" can be categorized into 3 types
"Fine" : Pewters used as containers for putting food in, with the composition of 96% of tin at least, and also copper that does not have lead in it. "Trifle" : aloes used as containers for putting food in but has a characteristic of being less glowing and shiny compared to the "fine" quality because of the decrease in tin, which uses only 92% tin and the rest is 4% copper and 4% lead "Lay" or "laymetal" : Cannot be used for purposes of putting food in because of the composition of lead as high as 15% minimum.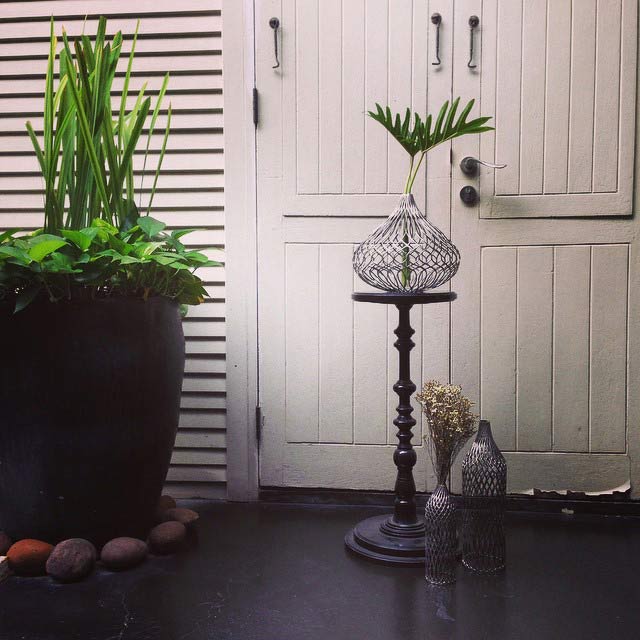 Pewter's production
Basic steps of producing "Pewter"
Cast & Molding – by using 97% pure tin molding it proportionately with 3% copper and antimony in extreme heat. Afterwards, the material will melt in together to the mold prepared.
Filing – extracting the mineral from the mold and filing the extra portion out.
Scraping – this is the step when bringing the product to scrape and shaped
Welding – welding the different parts of the product together
Pewter Care
Step in taking care :
Clean using cloth gentry or with soap.
Rub the product with dry cloth leave it out to dry.
Do not rub or scrub parts of the produc
Website : www.5ivesis.com
FACTORY
A. 75/78 Moo11 Klongnueng, Klongluang, Pathumthani 12120
T. 02-529-5797, 02-529-5798
F. 02-908-1688
E. contact@5ivesis.com
SHOWROOM
A. G.Floor (1B-1105) O.P. GARDEN Soi Charoen Krung 36, Charoen Krung Road, Bangrak, Bangkok 10500
M. 090-678-1717
F. 02-908-1688
E. contact@5ivesis.com