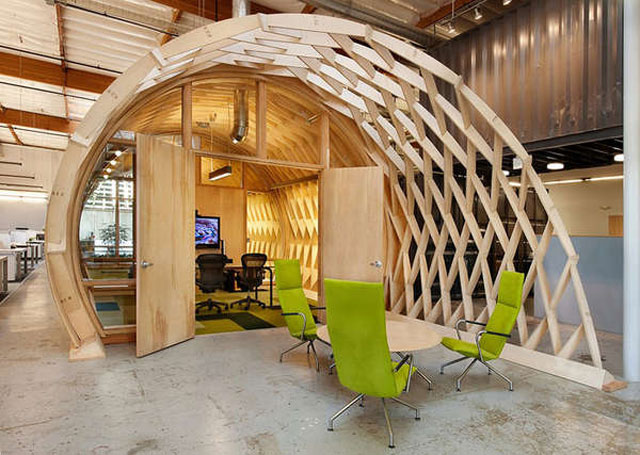 Instead of relying on the odd potted plant to add a bit of greenery here and there in the Cuningham Group Hayden Place office space, architects decided to build it around a lush indoor garden.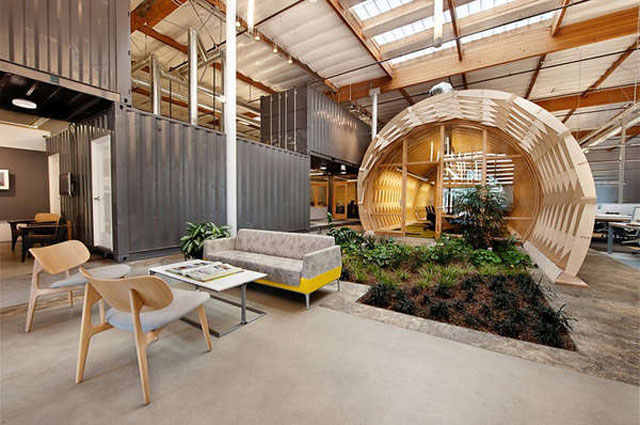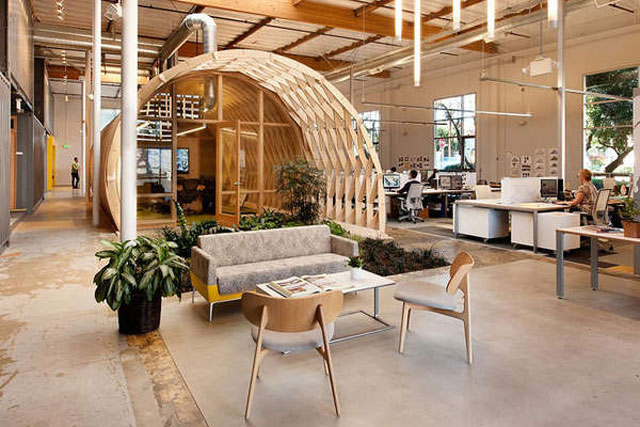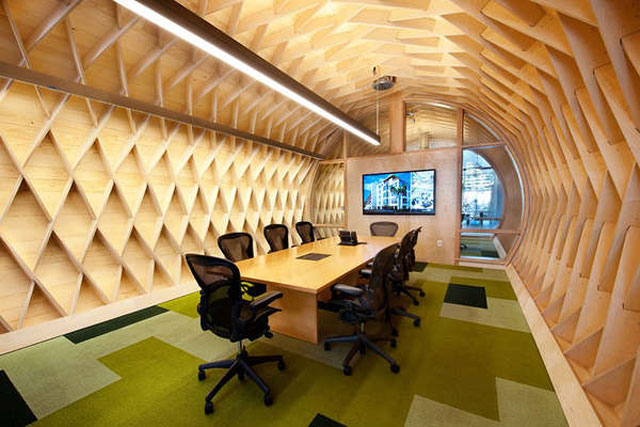 Complete with a curvaceous wooden trellis, it is a foliage-filled sanctuary for employees to enjoy a relaxing break in or to even escape from the stress of day-to-day responsibilities.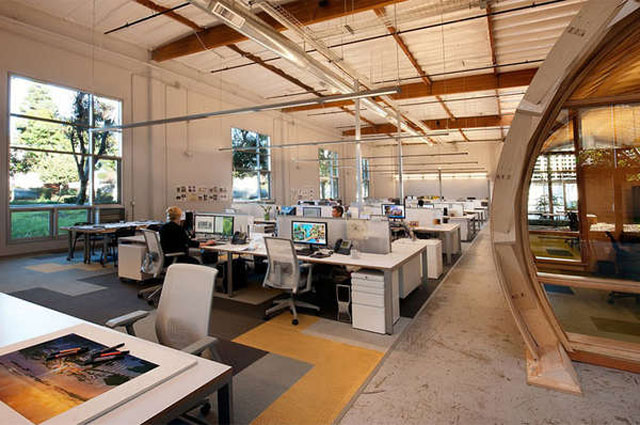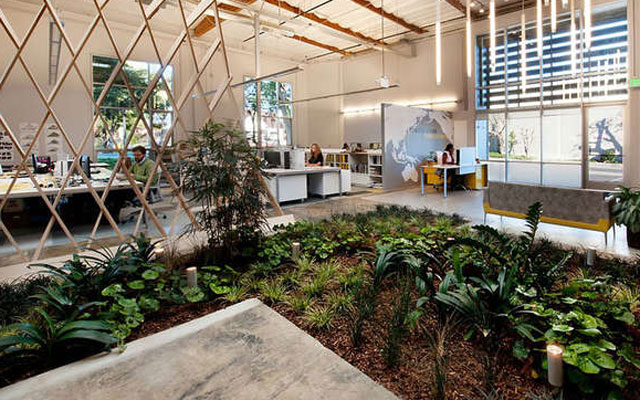 Clearly, the Cuningham Group Hayden Place holds nature in high regard. In addition to the indoor garden, the office space focuses on sustainable practices. Built in an old warehouse, it takes advantage of natural lighting by way of large windows and a handful of skylights. It also boasts a number of vents to allow fresh air to circulate within. Located near a bike path and light-rail stop, employees are encouraged to travel to work via eco-friendly transportation.
ที่มา : http://www.trendhunter.com/trends/cuningham-group-hayden-place