CAPTURED CRAFT
From the design studio to the ateliers, from the sketches to the shows in Paris and Shanghai, G?rard Uf?ras tells a tale in images of savoir-faire and creative passion.







The story unfolds at Dior's historic address at 30 Avenue Montaigne, the very same location where Christian Dior himself founded his couture house in 1946. It was there, in a setting of Trianon gray tones and Louis XVI fauteuils, that the photographer observed the daily lives of the  seamstresses and tailors who cut, sew and pin, who make up the beating heart of Dior, and manage to somehow transform precious fabrics into timeless garments. A reportage from the other side of the looking glass, and a hommage to that which should never be hidden away in the shadows: true passion.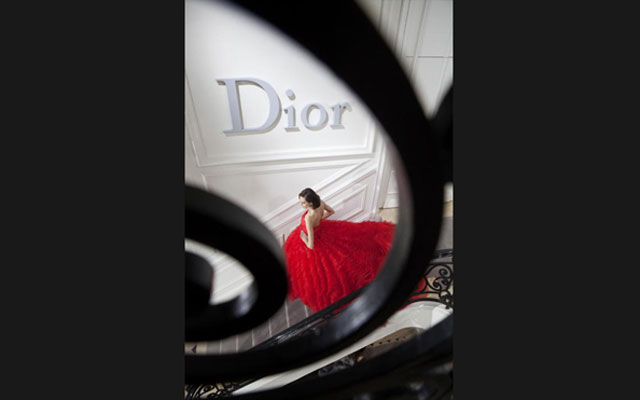 Dior. 30, Avenue Montaigne,
G?rard Uf?ras, Editions Terre Bleue, 252 pages.
G?rard Uf?ras will be signing copies of his new book Thursday, December 13, at 7pm at the La Hune bookstore, Place Saint Germain des Pr?s, 75006 Paris.