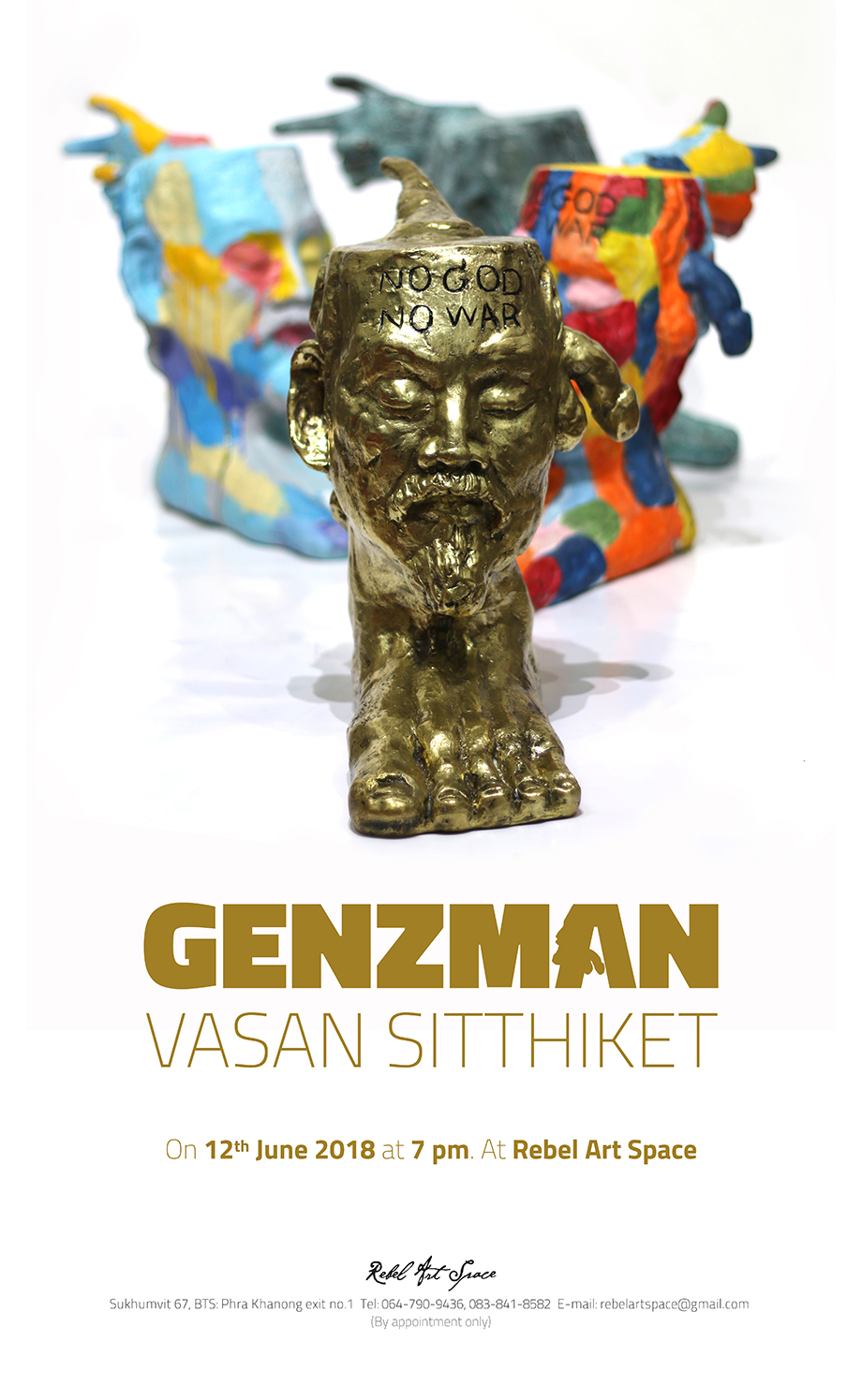 ผลงานชุดนี้คือการจำลองชีวิตในยุคสมัยเรา ที่ทุกสิ่งเปลี่ยนแปลงอย่างรวดเร็วเกินกว่าตั้งสติคิด ชีวิต จึงเหลือเป็นเพียงก้อนเนื้อที่ดิ้นรนร่านร้อนเร่าไปตามแรงปรารถนา ด้วย อายตนะ 5 หิว เงี่ยน กระหาย ในโลกโกลาหล จนวันสิ้นลมหายใจ
This is a life in our age everything chance very fast and more faster than our thoughts till our life, only body alone!!
No God No war!
We are only a fresh. A fresh try to struggle to be Exist to live via 5 sensuous hungry thirsty and horny in the chaos world till end of breath!!
Please take good care!
Genzman by Vasan Sitthiket
On 12th June 2018 at 7 pm
At Rebel Art Space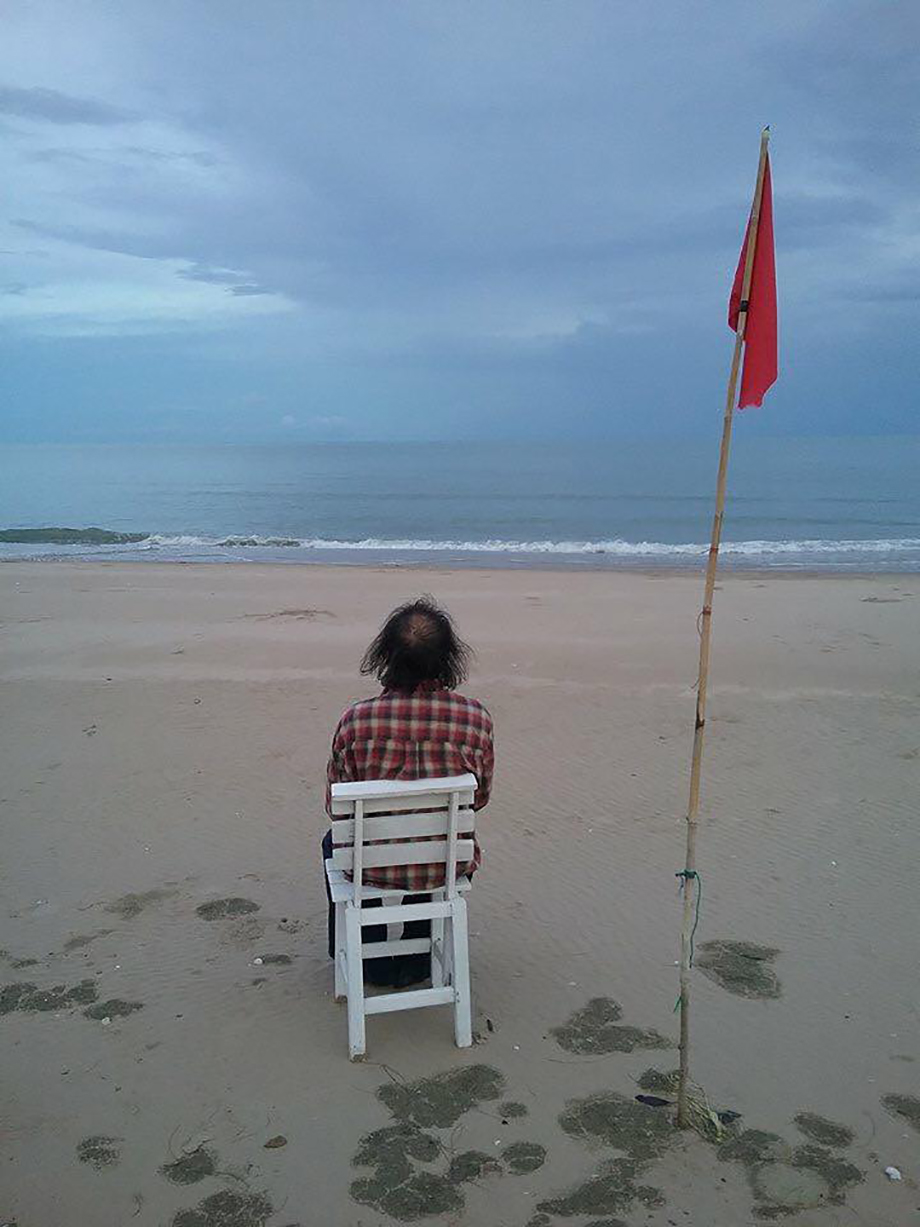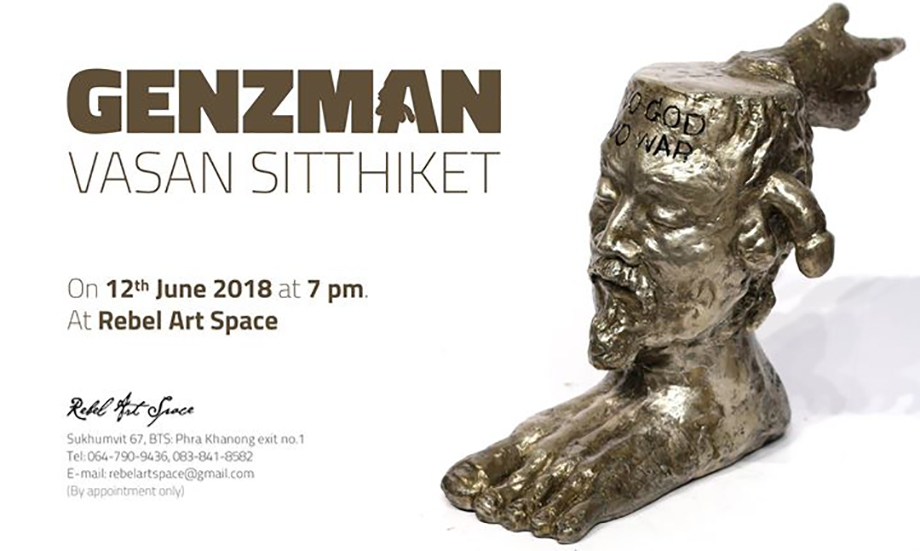 นิทรรศการ : Genzman
ศิลปิน : วสันต์ สิทธิเขตต์
สถานที่ : Rebel Art Space
E-mail : rebelartspace@gmail.com
Tel : 064-790-9436, 083-841-8582
Exhibition : Genzman
Artist : Vasan Sitthiket
Vanue : Rebel Art Space: Sukhumvit 67
BTS: Phra Kanong exit 1
E-mail : rebelartspace@gmail.com
Tel : 064-790-9436, 083-841-8582
Rebel Art Space <rebelartspace@gmail.com>
กิ๊ง 064-790-9436