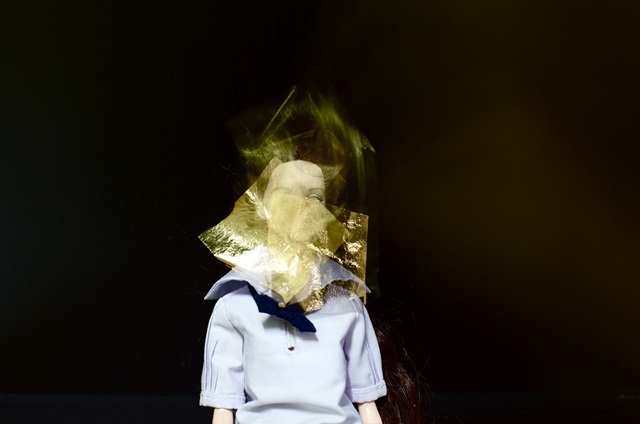 นิทรรศการภาพถ่ายเชิงภูมิทัศน์ทางการเมือง 'ส้ม' : ผลไม้กินได้ ส่วนผสมระหว่างสีเหลืองและสีแดง การเดินทางสำรวจไปบนเส้นทางปะติดปะต่อแห่งความเป็นจริงที่ไม่ต่อเนื่อง (discontinue) ศาสนาและความจริงขั้นสูงสุด(ปรมัตถ์)ที่สร้างและกดทับอัตลักษณ์แห่งตัวตนผ่านความรุนแรงที่ซ่อนตัวอยู่ในชุดคำสั่งที่เรียกว่าคำสอนและศีลธรรม
เปิดงานวันเสาร์ที่ 25 มิถุนายน 2559 เวลา 18.00 น. เป็นต้นไป
นิทรรศการแสดงระหว่างวันที่  25 มิถุนายน – 31 กรกฏาคม 2559
RMA Institute ที่อยู่ 238 ซอยสายน้ำทิพย์ 2 ถนนสุขุมวิท 22 คลองเตย 10110
SOM 
A photo exhibition by Nipon Intarit
The photo exhibition orients a political landscape. "Som" means an orange that is the combination of yellow and red. The artist explores the way of collage of discontinuous truths. Religion and an ultimate truth mould and suppress peoples' identity through the violence which is hidden under the command, we called it an คำสอน (instruction) and ศีลธรรม (moral).
Opening reception : June 25 at 6 pm.
On exhibit June 25 – July 31, 2016  
The gallery is located at 238 Sukhumvit Soi 22, Soi Sainamthip 2, Klongtoey 10110. 
RMA INSTITUTE
238 Soi Sainamthip 2, Sukhumvit 22 Rd. Klongtoey Bangkok 10110 
Tel : +66(0)2 663 0809. Email : 238rma@gmail.com
www.rmainstitute.net 
Opening hour : 10 am – 6pm.
Tuesday – Sunday
by appointment on Monday.