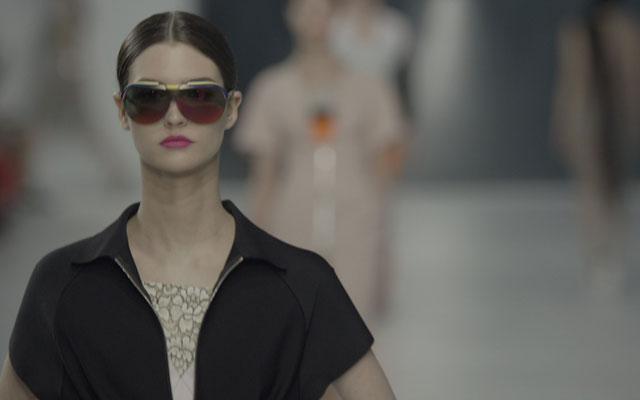 The Mediterranean wasn't azure blue that day, but rather a shade of blue-gray that's rarely seen in the region. It was neither azure nor calm, instead rather deep, complex and subtle – a perfect echo of the collection that strode out just above it.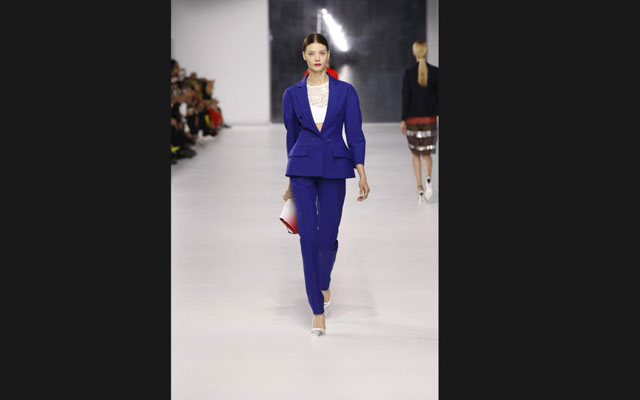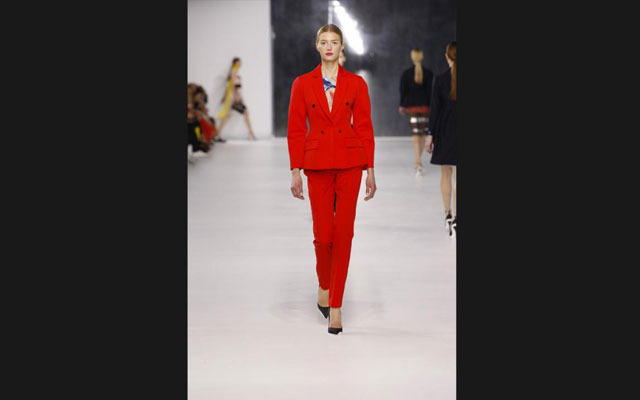 Saturday evening in Monaco, the Mediterranean Sea was the natural setting of the Resort 2014 collection designed by Raf Simons for Dior. Perched above, on the jetty of the port, the immaculate cube that housed the fashion show could boast an endless horizon as a backdrop.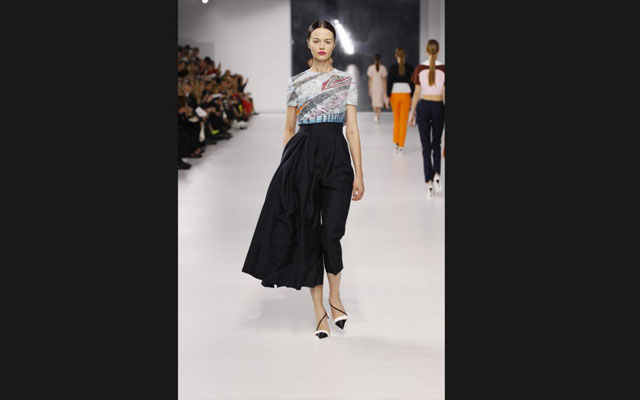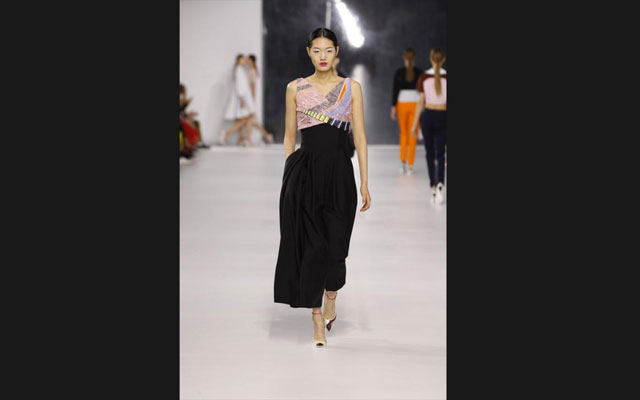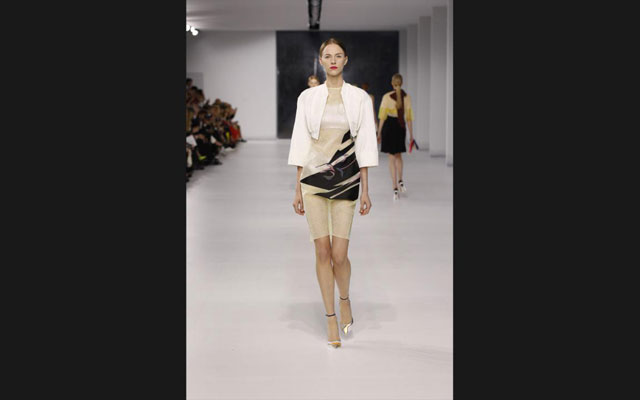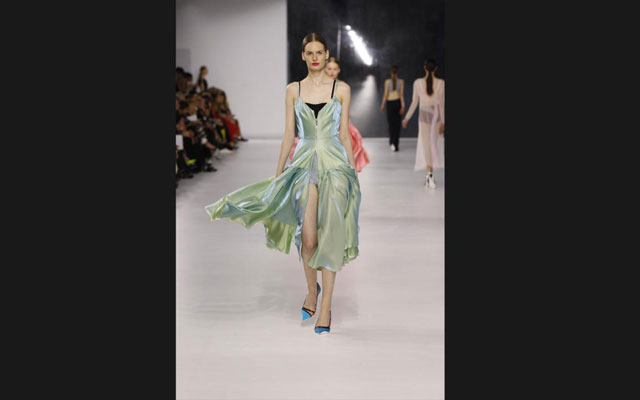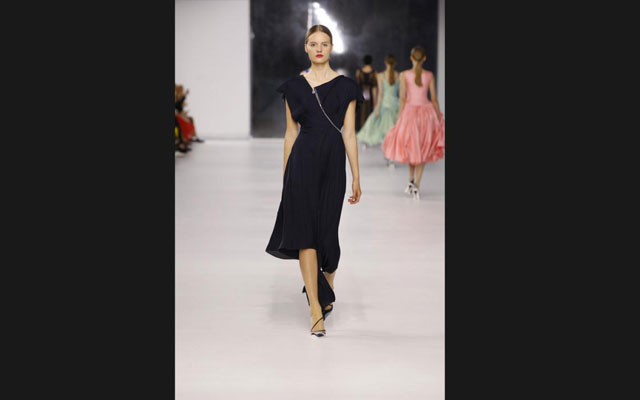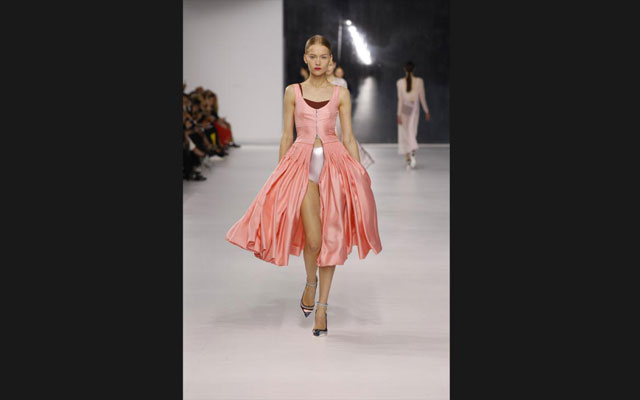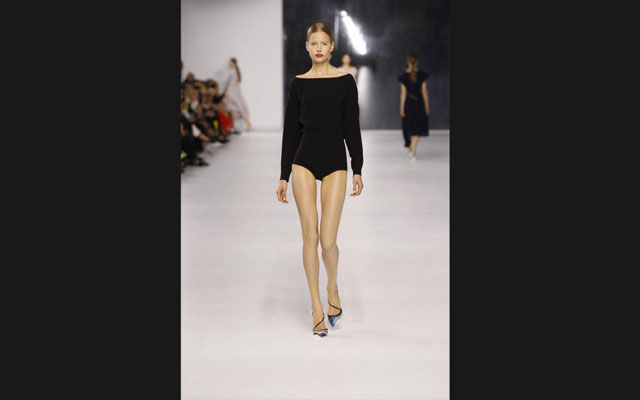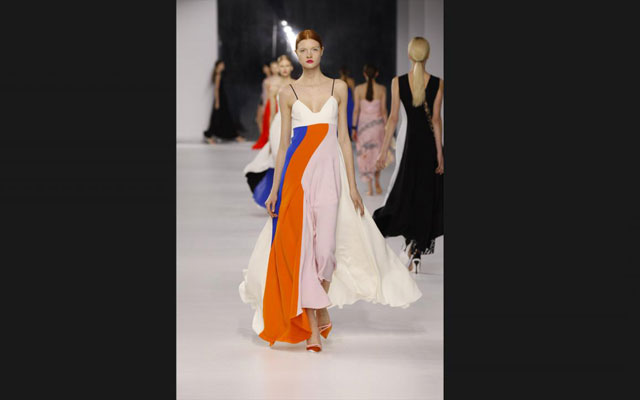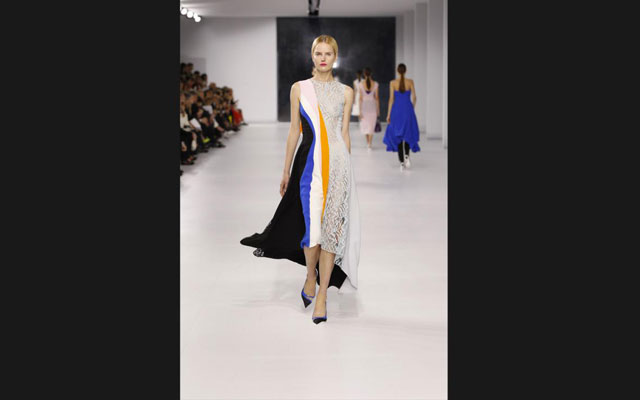 In its thick coat of contemporary color, the sea seemed almost to be reflecting what it saw on the runway: a subtle complexity, delicately veiled with a tangible lightness. Raf Simons' whole idea is expressed right there: playing with transparency and layers, giving an item of clothing several levels of interpretation.
As misleadingly simple as it was presumably complex, the collection remained assuredly subtle, rich in contrast and surprise. Such was the case with a pink astrakhan coat opening over metallic blue knickers, or a black wool jacket revealing a pink and green knitted bra. It's also and especially illustrated in the lace that could be picked out on a jacket lapel, the back of a dress, or that provided a peek at cotton underwear beneath.
Lace is the metaphorical common thread running through this Resort collection. "The two primary ideas on which I've focused are lace and the notion of energy," explains the creative director of women's wear." For me it offered a real challenge because I'd never worked with lace before. I wanted to change the very perception of the fabric, so that it wouldn't be romantic, or historical, or old-fashioned, but light, fun and modern." Printed on a silk/cotton coat dress, embroidered on a Bar jacket, heat-affixed or lacquered, lace appears in an endless array of permutations, playing its role in Raf Simons' reinterpretation of the Dior history. For while the house classics are in evidence, they're now writing a new story of modern and delicate elgance.
And thus the Corolle dresses appear in metallic colors and open over knitted swimsuits; the Bar jacket has been elongated and rounded, worn as a dress or over a narrow pant. The colors, so beloved of Christian Dior himself, have themselves opened up new horizons: appliquéd touches on a scarf tied at the neck or on the straps of a dress, they give a dynamic shot to a total look, a Bar suit in electric blue or flaming red. Synonymous with holidays and escape, resort, or cruisewear as it's sometimes known, is also for Raf Simons synonymous with voyaging into a world of infinite inspiration.