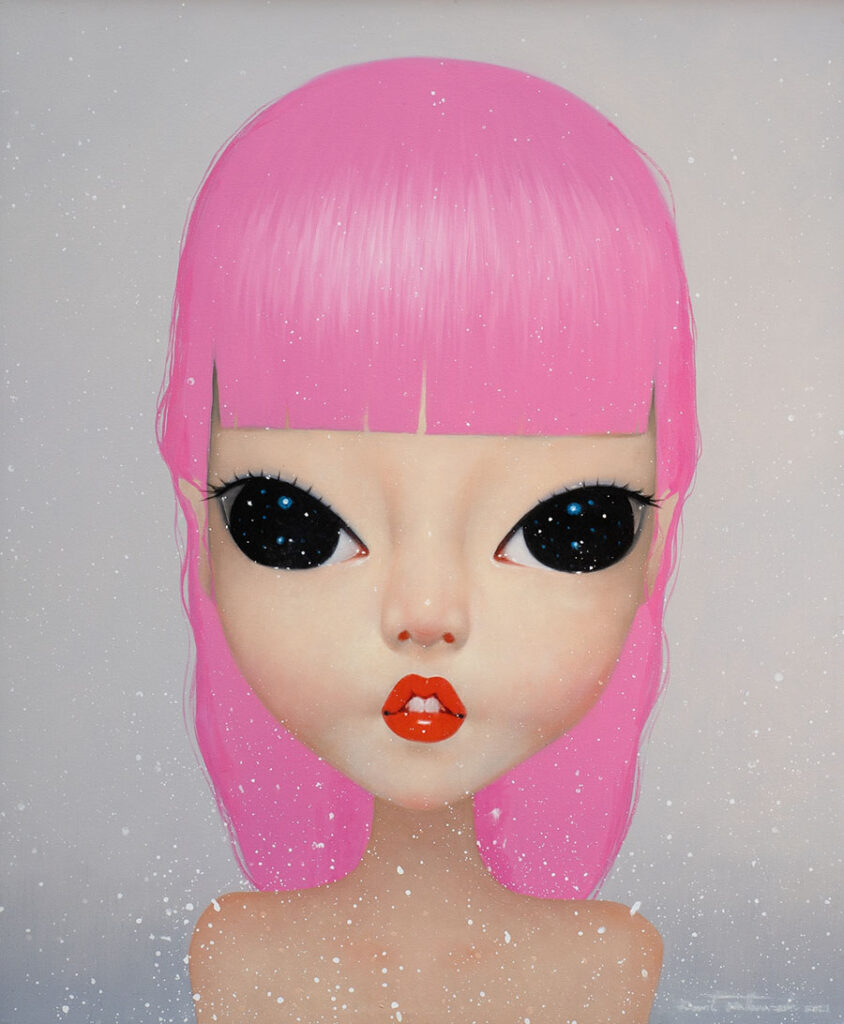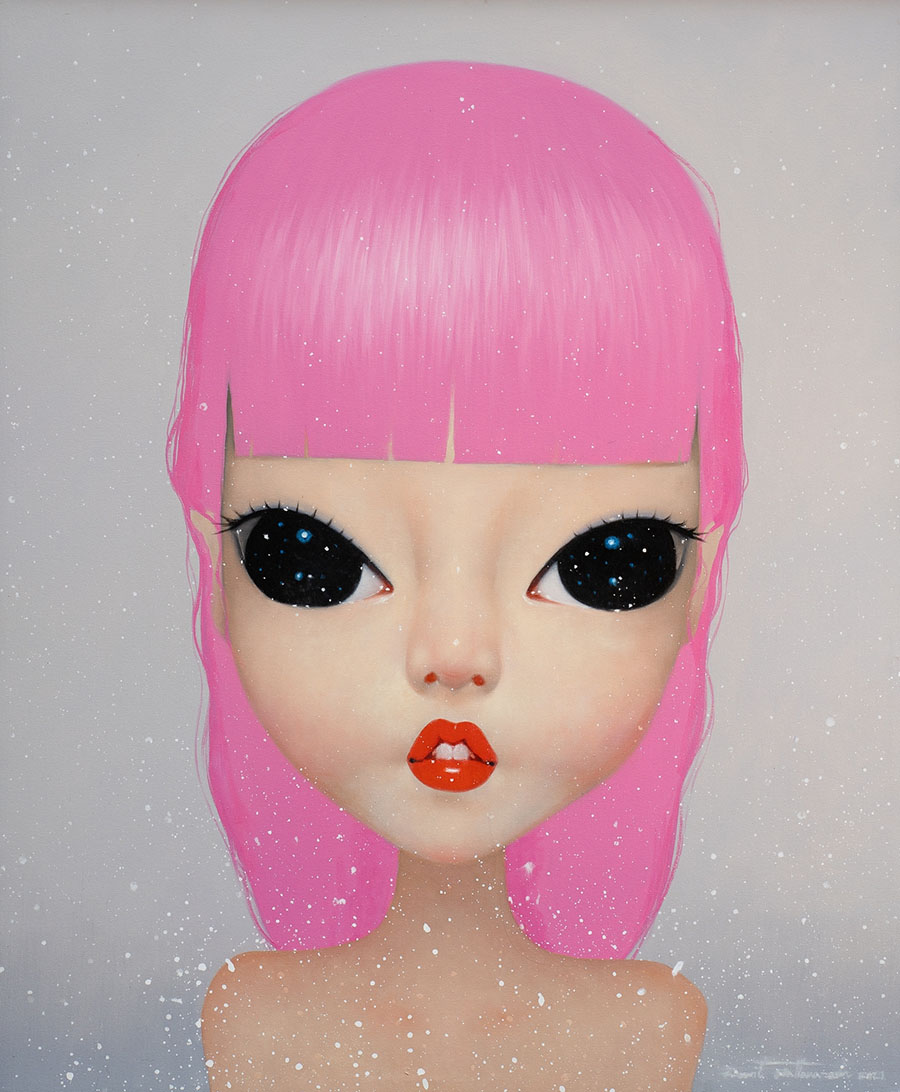 นิทรรศการ : In the moment
ศิลปิน : โกวิท วัฒนราช
ระยะเวลา : วันเสาร์ ที่ 14 พฤษภาคม – 5 มิถุนายน 2022
สถานที่ : นัมเบอร์วันแกลอรี่ ริเวอร์ ซิตี้ แบงค็อก
" In the moment หรือ ในชั่วขณะหนึ่ง" โดยโกวิท วัฒนราช คือนิทรรศการเดี่ยว ที่จะเปิดขึ้นในวันที่14 พฤษภาคม 2556 โดยจะจัดเเสดงที่ นัมเบอร์วันเเกลลอรี่ สาขา รอเวอร์ ซิตี้ ภาพผลงานจิตรกรรมสีน้ำมันในคาแรคเตอร์ของ ภาพผู้หญิงที่มีดวงตากลมโต คิ้วโก่ง ใบหน้าเรียวเเละปากที่เล็กได้รูปถูกใช้ถ่ายทอดเสน่ห์และความงดงามที่มีความอิสระจนเรียกได้ว่าเป็นเอกลักษณ์ของศิลปินอย่างปฏิเสธไม่ได้
นิทรรศการ" In the moment ในชั่วขณะหนึ่ง" ในครั้งนี้ เป็นเรื่องราวมาจากพื้นฐานของมนุษย์ ที่ต่างก็ต้องการการยอมรับและเป็นที่สนใจของสังคมโดยนำเสนอเนื้อหาและรูปแบบของผู้หญิง ตามยุคสมัยและค่านิยมชมชอบ ที่มีความคิดและการแสดงออกอย่างอิสระเสรี ทางด้านความสวยความงาม รูปร่างหน้าตา และอริยาบทต่าง ๆ ของผู้หญิง ซึ่งทำให้เกิดความรู้สึกประทับใจ ล้วนเป็นมนต์เสน่ห์อันน่าหลงใหลในชั่วขณะหนึ่งกับศิลปิน จึงเกิดเป็นแรงบันดาลใจในการสร้างสรรค์ผลงานภาพวาดสีน้ำมันชุดนี้
โกวิท วัฒนราช จากรั้วศิลปกรรมศาสตร์จากมหาวิทยาลัยขอนแก่น มีผลงานอย่างต่อเนื่องไม่ว่าจะภายในประเทศและในเวทีต่างประเทศเช่น "KON" group art exhibition,MOCA Bangkok 2020, "Lady in Summer " Number 1 gallery, Bangkok 2018 ,Cute_Asia@2011 Number1gallery 2011และ Asia contemporary art show,Asia top gallery hotel art fair (Hong Kong),และExpo Exhibition,Absolute art gallery(Belgium)
Press release
Exhibition : "In the moment"
Artist : Kowit Wattanarach
Exhibition Period : Saturday 14th May– 5th June 2022
Exhibition Venue : Number1gallery @ River City Bangkok
"In the moment" by Kowit Wattanarach, the solo exhibition that will be held on May 14th, 2022 at Number 1 gallery, River City Bangkok. With an oil painting work of a character lady who has big round eyes, arched eyebrows, slim face and a perfect lip, expressing the attraction and the independent beauty which undeniably indicates the absolute identity of the artist.
The collection " In the moment " has its origin from human activities that are widely known for our society. It's portrayed by girls in each generation that have their own independently thoughts. The beauty, the body, the face and the posture make this collection has its own story, feelings and impression. It has a highly fascination with the artist all of the sudden in the moment that became a highly inspiration to create this painting project collection.
Kowit Wattanarach, from an art field of Khon Kaen University. He has yet created artworks consistently and exhibited in domestic and international stages such as "KON" the group art exhibition, MOCA Bangkok 2020, "Lady in Summer" at Number 1 gallery, Bangkok 2018, Cute_Asia@2011 at at Number 1 gallery, Bangkok in 2011, Asia contemporary Art show at the Asia top gallery hotel art fair (Hong Kong), and Expo Exhibition at the Absolute art gallery in Belgium.