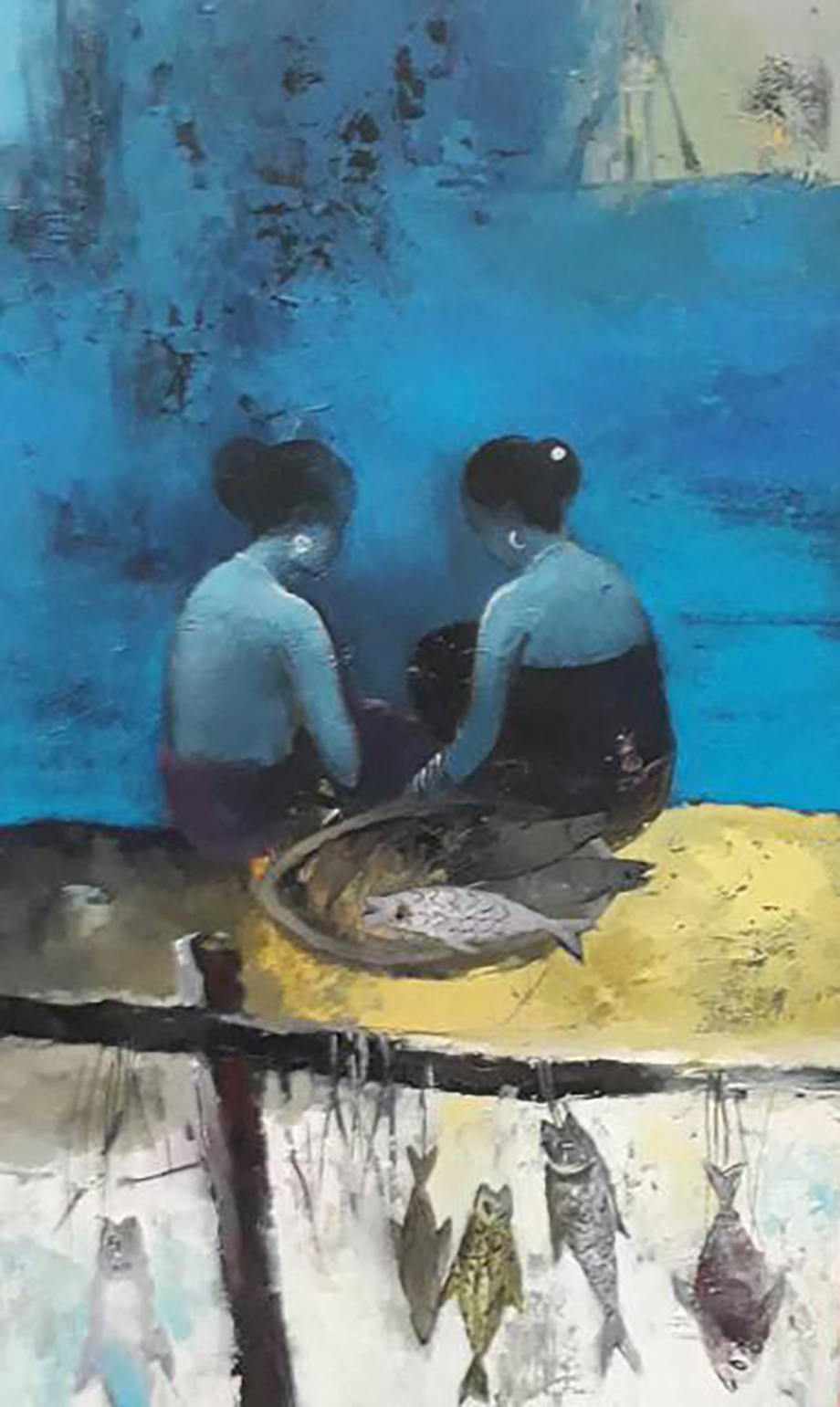 สถานเอกอัครราชทูตบังคลาเทศประจำประเทศไทยร่วมกับศูนย์เอเชียใต้ศึกษา สถาบันเอเชียศึกษา และสำนักบริหารศิลปวัฒนธรรม จุฬาลงกรณ์มหาวิทยาลัย ได้จัดนิทรรศการศิลปะที่มีชื่อว่า "Bangladesh-Thailand Sanskrit Maitree" Art and Photo Exhibition เพื่อเชื่อมความสัมพันธ์ทางด้านวัฒนธรรมระหว่างประเทศไทยและประเทศบังคลาเทศที่มีมาอย่างยาวนาน โดยในนิทรรศการครั้งนี้นำเสนอผลงานศิลปะที่สะท้อนให้เห็นถึงศิลปะและวัฒนธรรมของประเทศบังคลาเทศ จากศิลปินหญิงผู้มีชื่อเสียงชาวบังกลาเทศ Kanak Chanpa Chakma และจะจัดแสดงในระหว่างวันที่ 19-22 มิถุนายนนี้ ณ ห้องนิทรรศการหมุนเวียน ชั้น1 อาคารพิพิธภัณฑ์จุฬาลงกรณ์มหาวิทยาลัย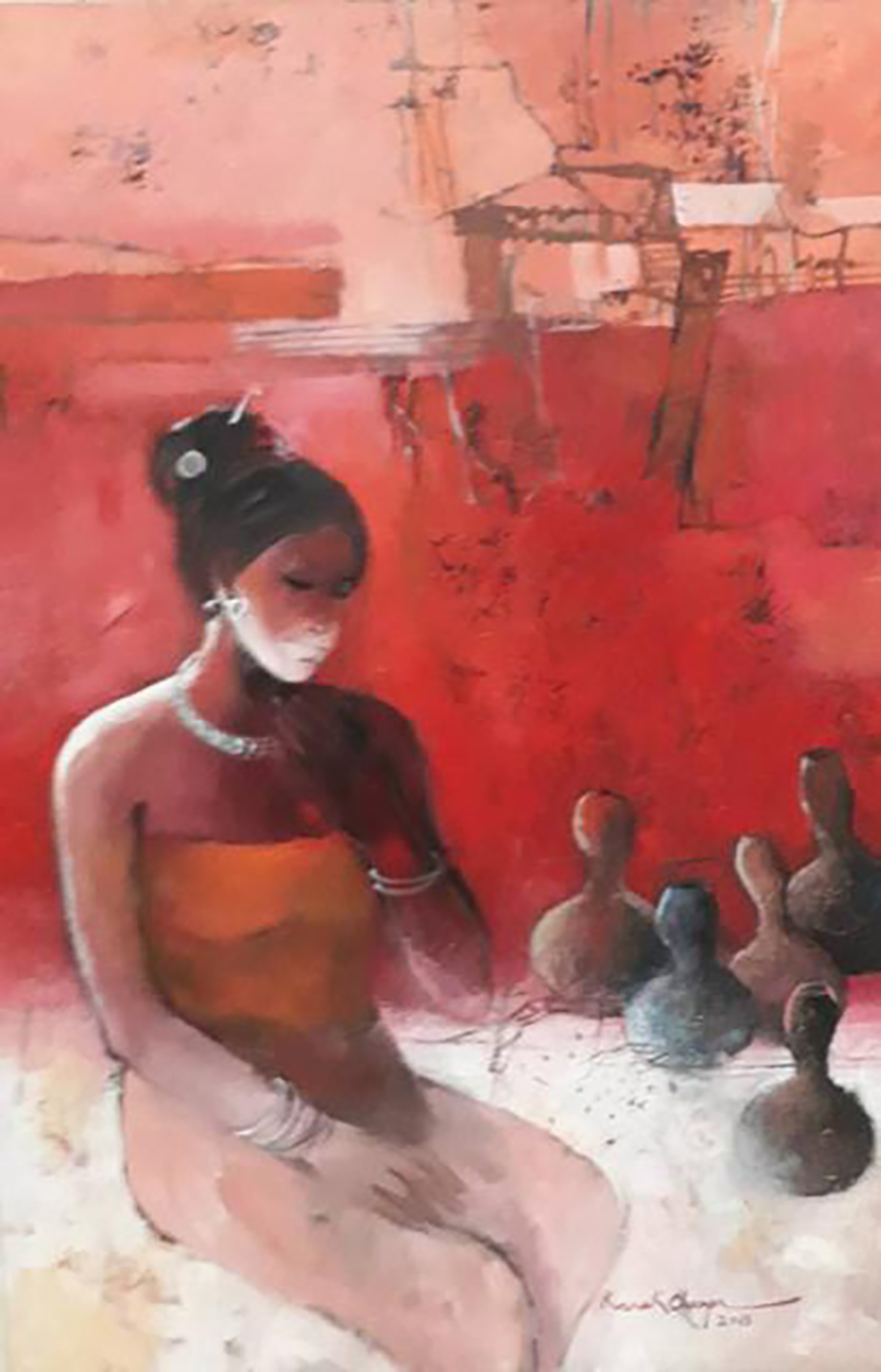 นิทรรศการ : "Bangladesh-Thailand Sanskrit Maitree" Art and Photo Exhibition
ศิลปิน : Kanak Chanpa Chakma, Hill Artist
วันที่ : 19-22 มิถุนายน 2561
สถานที่ : ห้องนิทรรศการหมุนเวียน ชั้น1 อาคารพิพิธภัณฑ์จุฬาลงกรณ์มหาวิทยาลัย
รายละเอียดเพิ่มเติม : 080-772-3158
พิธีเปิดนิทรรศการ วันที่ 19 มิถุนายน 2561 เวลา 17.00 น.
เปิดให้เข้าชมทุกวัน จันทร์ – ศุกร์ เวลา 9.00 – 16.30น.
ปิดให้บริการวันเสาร์,อาทิตย์ และวันหยุดราชการ
The Embassy of Bangladesh in Thailand with collaboration of South Asian Studies, Institute of Asian Studies and the Office of Art and Culture, Chulalongkorn University will arrange an Art exhibition of painters coming from Bangladesh. The main theme of the painting exhibition is to showcase the similarities and make familiar with the Art, Culture and heritage of Bangladesh to the Thai – people as well as the international students studying at Chulalongkorn University. The painting exhibition will be inaugurated on 19 June 2018 and will continue up to 22 June 2018. Along with the Painting Exhibition there will be a Photography Exhibition on 22 June 2018.
Exhibition : "Bangladesh-Thailand Sanskrit Maitree" Art and Photo Exhibition
Artists: Kanak Chanpa Chakma, Hill Artist
Exhibition Period : 19-22 June, 2018
Venue : 1st Floor exhibition area, Chulalongkorn University Museum
Contact : 0807-723-158
Ceremony Day 19-June, 2018 at 5:00 p.m.
Chulalongkorn University Museum open, free of charge.
From Mondays to Fridays, 9.00 a.m. to 4.30 p.m.
Chula Museum <chulamuseum@gmail.com>