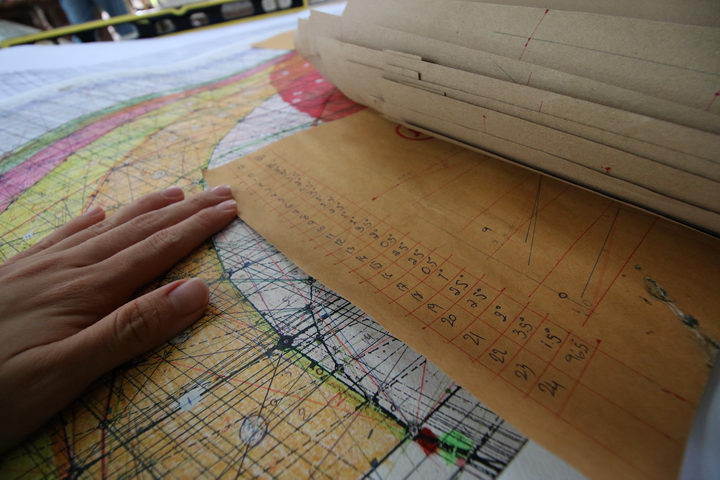 Incommensurable โดย ธวัชชัย พันธุ์สวัสดิ์
29 ตุลาคม – 30 พฤศจิกายน 2559
พิธีเปิดนิทรรศการ 29 ตุลาคม 2559 เวลา 18:00 น.
"อารมณ์ความรู้สึกเป็นสิ่งเปลี่ยนแปลงไปตามความคิดปรุงแต่ง สิ่งใดเปลี่ยนแปลง สิ่งนั้นเป็นทุกข์ ดังนั้นสิ่งที่กำลังทำและแสวงหาจึงไม่ใช่สิ่งที่เปลี่ยนแปลง" (ธวัชชัย/2016)
นิทรรศการ Imcommensurable ของธวัชชัย แสดงออกถึงภาวะบิดเบี้ยวและความเอนเอียงของรูปทรง อย่างเช่นรูปทรงของโลกที่เขานำมาใช้ในผลงาน ธวัชชัยได้เปลี่ยนแปลงค่าอัตราส่วน องศา แกนกลางของรูปทรงกลม ซึ่งทำให้รูปทรงของงานด้านข้าง ด้านหน้า หรือด้านบน แตกต่างกันออกไป
ธวัชชัยมีวิธีสร้างงานอย่างมีระบบระเบียบด้วยการใช้หลักคณิตศาสตร์ในการคำนวนหาค่าอัตราส่วนของงาน ประสมกับเอกลักษณ์ในการเปลี่ยนแปลงรูปทรงให้ดูผิดแปลกไปจากการรับรู้เดิม จนได้ชิ้นส่วนขนาดเล็กที่มีรูปร่างแตกต่างกันกว่า 1 พันชิ้น มาประกอบกันกลายเป็นรูปทรงโลกที่ดูบิดเบี้ยวและโน้มเอน ให้ความรู้สึกหมิ่นเหม่คล้ายว่าประติมากรรมนั้นไม่น่าจะตั้งอยู่ได้
ผลงานของธวัชชัยมอบประสบการณ์ทางการเห็นแบบใหม่แก่ผู้ดูเสมอมา ซึ่งอาจเป็นความสนุกหรือความพิเศษน่าค้นหาในทุกครั้งที่ได้มอง
เข้าชมได้ทุกวันจันทร์ – วันเสาร์ เวลา 11.00 – 18.00 น. (เว้นวันอาทิตย์และวันหยุดราชการ)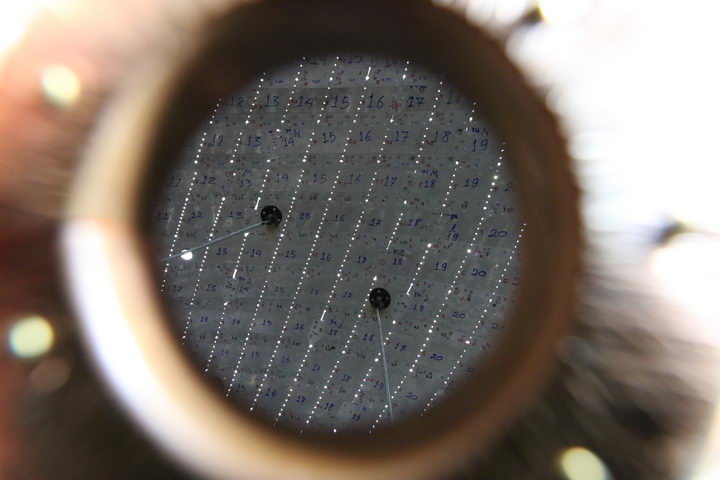 Incommensurable
by Tawatchai Puntusawasdi
29 Oct – 30 Nov 2016
Opening Reception : 29th Oct 2016 at 6 p.m.
"Emotion and feeling are changeable upon imaginary thought, whatever changes, it is suffering, and therefore whatever you are doing and searching will not be changeable." (Tawatchai/2016)
Imcommensurable exhibition by Tawatchai reflected the deformation and distortion of shapes, i.e. world shape that was used in his artwork, its scale of sphere core has been changed, hence the world shape, either lateral, front or top surface, became different.
Tawatchai has systematic method of artwork creation by exercising mathematics for calculating the scale of each piece of art, together with the unique style of changing shapes differently from same perception, as a result, over a thousand of small and different shapes was produced and combined together into the distorted and deformed world shape, reflecting the feeling of instability that piece of art could not be situated.
Tawatchai' artworks always give the new experience of seeing to the audience, which might be fun or having mysterious specialty in every time they have been seen.
——
Gallery Hours: Monday to Saturday 11.00 am. to 6.00 pm. Closed on Sundays and public holidays.
For more information please contact numthonggallery@gmail.com or (+66) 2-617-2794
—
Numthong Gallery at Aree
72/3 Aree 5 North, Phahonyothin 7
Phahonyothin Road, Phyathai
Bangkok 10400
Thailand
Tel: +662 6172794
web: www.gallerynumthong.com
facebook: https://www.facebook.com/NumthongGalleryAtAree