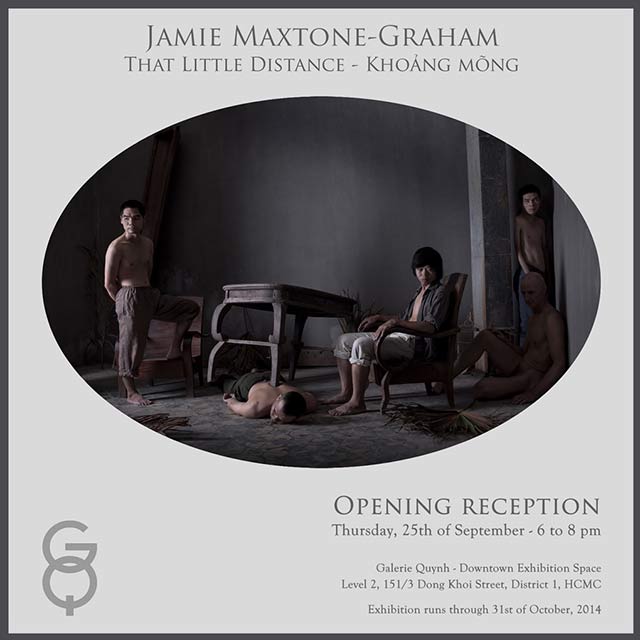 Galerie Quynh is pleased to present "That Little Distance," an exhibition of new work by Hanoi-based photographer Jamie Maxtone-Graham. This is the artist's first exhibition in Ho Chi Minh City and his first solo at the gallery.
Drawing from two bodies of work "Still. Life." and "That Little Distance," the exhibition features photographs produced in the derelict setting of a former factory where the only light source was daylight passing through a large, north-facing window. Each photo was taken with an exposure of 15 to 20 seconds. With a nod to 17th century Dutch painting and the memento mori genre, the dramatic light in the photos lends the work a sacred and serene air.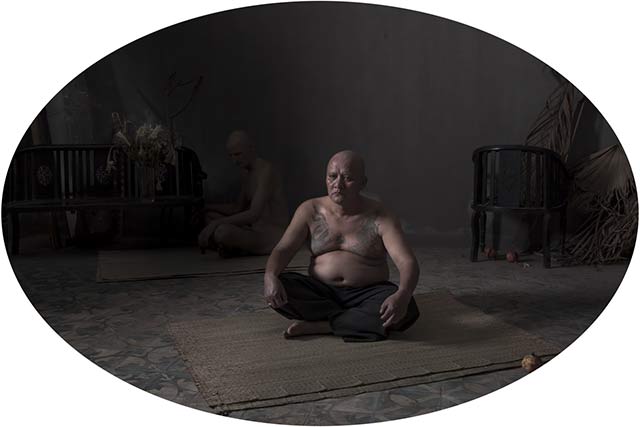 A visual play on the fragility of our daily experience, "Still. Life." depicts seemingly disparate objects bound together into a structure marked by tension. In "That Little Distance," Maxtone-Graham focuses on enigmatic portraits of individuals with his own presence subdued in deep shadow. In a palette of soft, muted colors and rich textures, a poet, gangster, artist collective and gay couple are just some of the players in the artist's haunting, illusionary world. These simple, quiet scenes belie the profound themes at play where history, art history, prejudice, human relationships, nature and time itself collide in small performances of stillness.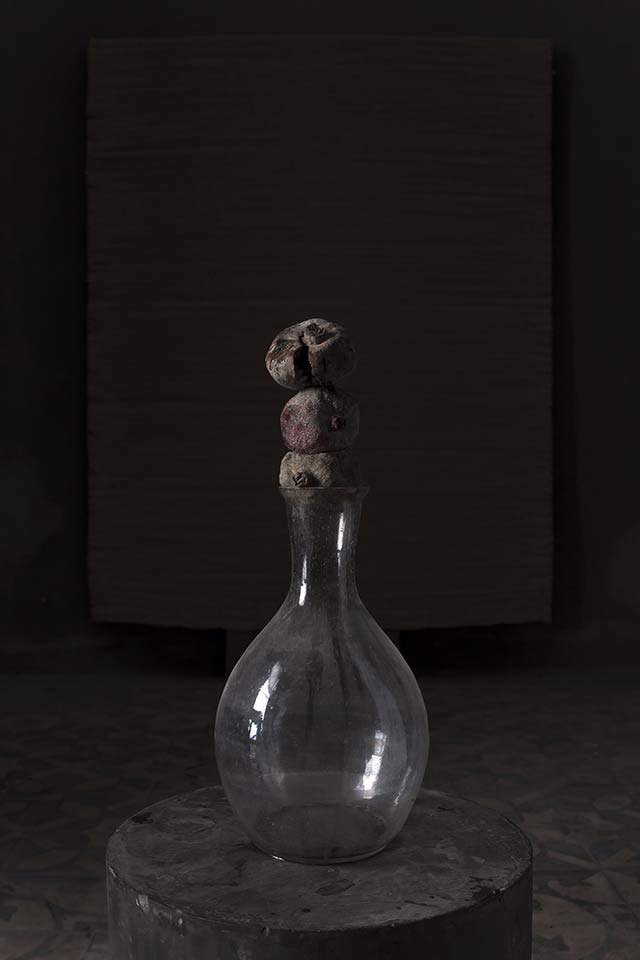 ABOUT JAMIE MAXTONE-GRAHAM
A native of Connecticut, USA, Jamie Maxtone-Graham has been working for more than 20 years in the field of narrative cinematography, engendering an eclectic body of works ranging from independent films, mainstream feature films, episodic television, and photography. He first came to Vietnam in 1990 for the feature documentary From Hollywood to Hanoi and returned a number of times before calling Hanoi his home. In 2007 Maxtone-Graham was awarded a Fulbright Research Fellowship to pursue State of Youth, a photographic project on contemporary youth culture in Vietnam. He has published numerous photography portfolios in notable publications such as burn Magazine, Trans Asia Photography Review, Culturehall, Invisible Photographer Asia, and Photography & Culture. His photographs have been featured in exhibitions in Europe and Asia including ASEAN, Le Magasin de Jouets, Arles, France (2013); Media/Art Kitchen, Galeri Nasional Indonesia, Jakarta (2013); Terra Cognita: Noorderlich Photofestival, Groningen, Netherlands (2012); and The Desiring Garden, Kathmandu Photo Gallery, Bangkok, Thailand (2012).
Jamie Maxtone-Graham lives and works in Hanoi.
ABOUT GALERIE QUYNH
Established in December 2003, Galerie Quynh is the leading contemporary art gallery in Vietnam. Working with a select group of emerging, mid-career and established Vietnamese artists, the gallery also exhibits the work of distinguished artists from around the world with diverse art practices. In keeping with its mission to support education and develop an infrastructure for the arts in Vietnam, the gallery collaborates with artists, curators and art spaces locally and internationally to organize talks and lectures as well as to produce publications in English and Vietnamese. In May 2014, the gallery launched Sao La – a non-profit initiative at the HCMC Fine Art Museum. The project space serves as a platform for exhibitions, film/video screenings, workshops and lectures as well as an informal space for young Vietnamese artists to experiment, challenge and develop their creative practices. www.galeriequynh.com
Artist:Jamie Maxtone-Graham
Exhibition Title:That Little Distance
Exhibition Dates:September 25 – October 31, 2014
Opening Reception:Thursday, September 25 from 6 to 8pm
Venue: Galerie Quynh – Downtown
Level 2, 151/3 Dong Khoi, District 1, Ho Chi Minh City
10am – 7pm, Tuesday to Saturday and by appointment
Contact : Ms. Celine Alexandre (English and French)
celine@galeriequynh.com
Ms. Quyen (Queenie) Dieu Pham (English and Vietnamese)
queenie@galeriequynh.com
Telephone:+84 8 3836 8019 / +84 8 3824 8284
TQPR (Thailand) Co., Ltd.
Panjapol Ditspadung
Tel: 02-260-5820 ext. 124
Email: arm@tqpr.com