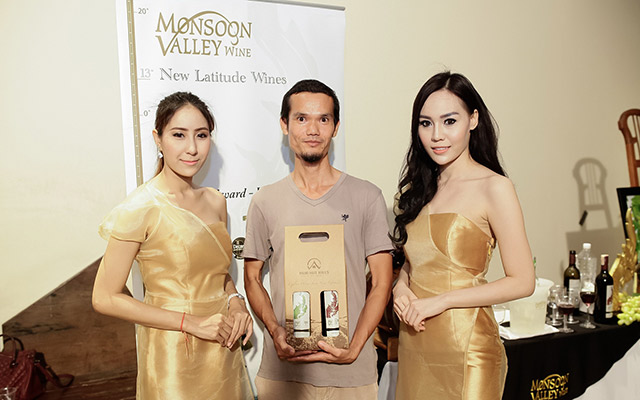 Recently, Siam Winery, Thailand's leading wine producer and importer of quality wines from around the world, was a part of the Contemporary Sculpture Exhibition "Capturing Moment", by artist Utai Nopsiri,
with its locally produced and international award-winning "MONSOON VALLEY" wines. The young artist, through his 8 sculptures crafted from old teak wood, conveys the essence of the simplicity of life inspired by calm breathing and connecting with nature and the Dhama of Lord Buddha.
Besides enjoying the exquisite creations by the artist, guests also had the chance to taste quality MONSOON VALLEY wines that have been carefully created like a fine piece of art.
The "Capturing Moment" Exhibition is being held at 100 Tonson Gallery, Bangkok, from now until 15 June 2014, no entrance fee changed. For more information on the gallery, please contact 02 684 1527 or Facebook: 100TonsonGallery. For more information on MONSOON VALLEY please visit Facebook: monsoonvalleywine or www.monsoonvalleywine.com