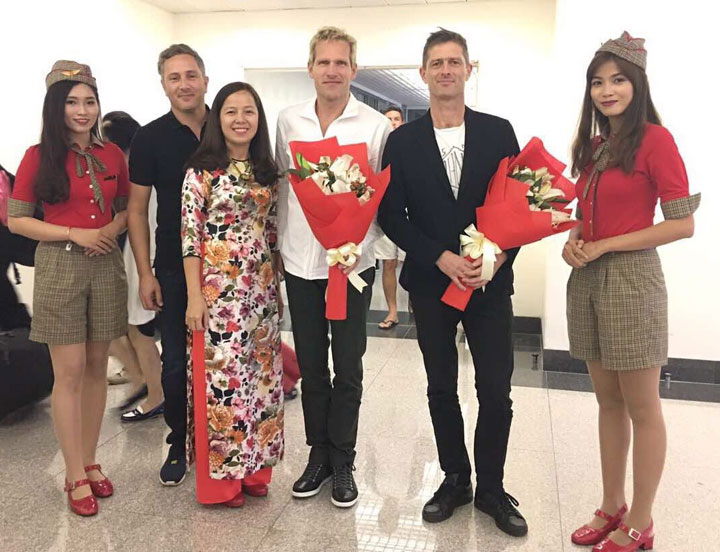 (Ho Chi Minh City, December 21, 2016) – Vietjet's "Sky Connection Concert" is a special music event held to celebrate Vietjet's 5th Anniversary and is headlined by two very special international musical acts;
Michael Learns to Rock (Denmark) & Wonder Girls (Korea). The concert will also feature music-fashion performances by singers Thu Minh, Son Tung M-TP and top model Thanh Hang for new collections by famous designers Quynh Paris and Ly Giam Tien. Sky Connection is an international music, fashion, glamor and lifestyle event that will attract people from across the region. Many fan clubs have already arrived in Ho Chi Minh City to get photos and signatures of these two star groups. Early-bird audiences at the event venue can also have a chance to enjoy the concert stage from the sky via Vietjet's hot air balloon ride with pretty Vietjet models.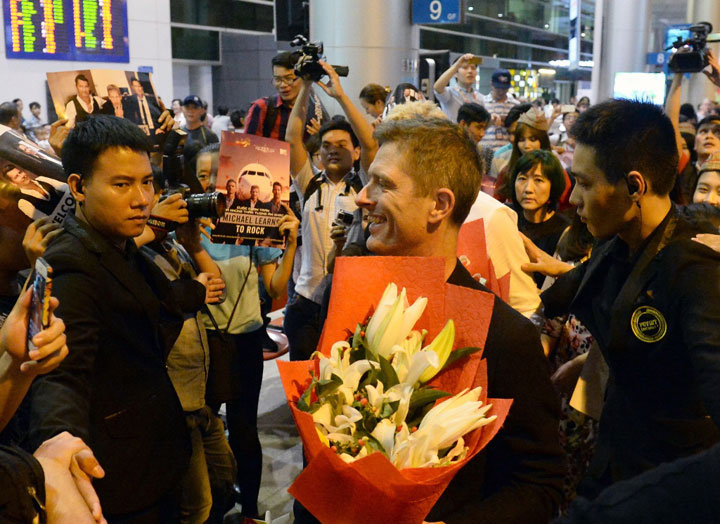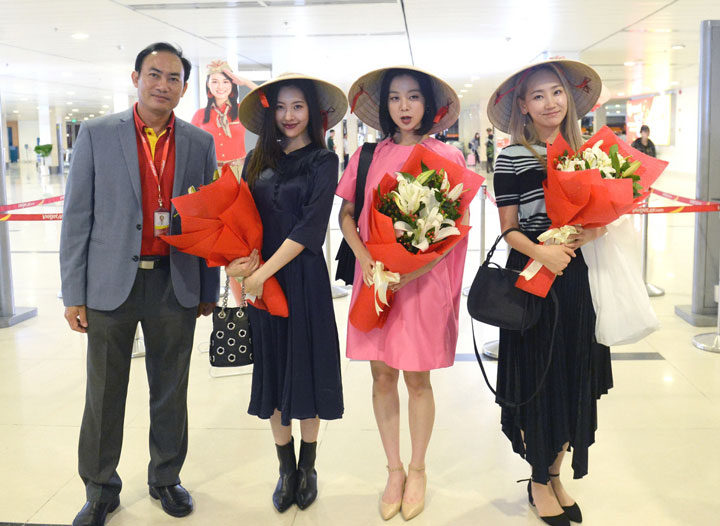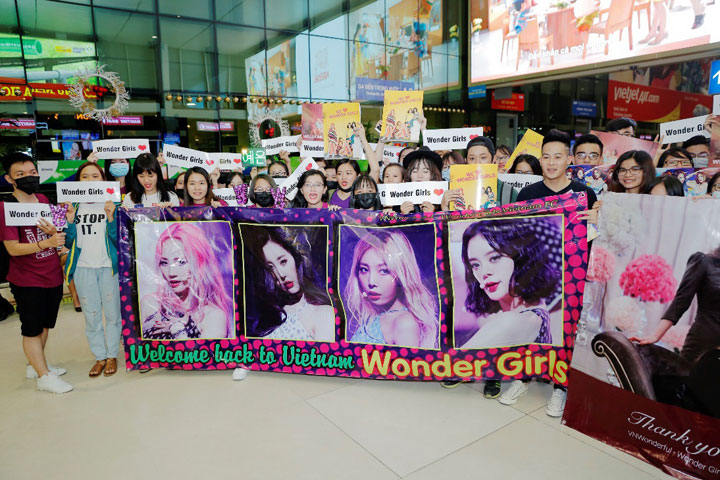 The "Sky Connection" concert will be the region's most outstanding music event whilst also bringing together multi-generational music idols performing on the same stage for the first time in Vietnam. The event is organized by MTV Vietnam on December 21, 2016 at Quan Khu 7 Stadium, Ho Chi Minh City. The whole concert will be broadcast live on MTV Vietnam channel and Livestream at https://www.facebook.com/VietJetThailand and
https://www.youtube.com/user/Vietjetvietnam.
MLTR and Wonder Girls will perform their wide catalogue of hit songs as well as newly released songs in their own unique styles. Thu Minh and Son Tung MTP will also excite audiences with their surprising co-performance, which will be a treat for domestic music fans.
The Danish band MLTR won hearts globally through the hit songs, The Actor, Sleeping Child, 25 Minutes, Take Me To Your Heart, Out Of The Blue, That's Why You Go Away, Someday, Paint My Love (over 11 million record sales since the 1980's). Wonder Girls are renowned for their impressive Retro Pop style which remains extremely popular in Thailand. They are one of Korea's top music bands with hit songs that include Nobody, Tell Me, So Hot, Be My Baby, and 2 Different Tears.
Thai travelers can enjoy flying to Vietnam to experience the country's rich heritage and superb cuisine, plus other forthcoming musical attractions in 2017. Promotional tickets priced from only USD0 are available for booking at www.vietjetair.com (also compatible with smartphones at https://m.vietjetair.com) or at http://www.facebook.com/vietjetthailand (just click the "Booking" tab) from 12:00 to 14:00 everyday from December 21 and December 24, 2016. Payment can be easily made with debit and credit cards of Visa, MasterCard, JCB, KCP and American Express.
With its high-quality services, special low-fare tickets and diverse ticket classes, Vietjet offers its passengers enjoyable flights with dynamic and friendly flight crew, comfy seats, amazing hot meals and special surprises from the airline's inflight activities.
About Vietjet:
Vietjet is the first airline in Vietnam to operate as a new-age airline with low-cost and diversified services to meet customers' demands. It provides not only transport services but also uses the latest e-commerce technologies to offer various products and services for consumers. Vietjet is a member of the International Air Transport Association (IATA) with the IATA Operational Safety Audit (IOSA) certificate. The airline was also named as one of the Top 500 Brands in Asia 2016 by global marketing research company Nielsen and "Best Asian Low Cost Carrier" at the TTG Travel Awards 2015, which compiles votes from travelers, travel agencies and tour operators in throughout Asia. The airline was also rated as one of the top three fastest growing airline brands on FaceBook in the world by Socialbakers.
Currently, the airline boasts a fleet of 42 aircraft, including A320s and A321s, and operates 350 flights each day. It has already opened 60 routes in Vietnam and across the region to international destinations such as Thailand, Singapore, South Korea, Taiwan, Malaysia, China and Myanmar. It has carried nearly 35 million passengers to date.
Thai Vietjet currently operates three new and modern A320 aircraft, one of which is emblazoned with Thailand's dynamic tourism symbol "Amazing Thailand". The carrier's flight network includes three domestic routes, Bangkok-Phuket, Bangkok-Chiang Mai and Phuket-Chiang Rai, and three international routes from Bangkok to Ho Chi Minh City, Hanoi and Hai Phong.
Looking ahead, Vietjet plans to expand its network across the Asia Pacific region. To prepare for this plan, Vietjet has signed agreements with the world's leading aircraft manufacturers to purchase more brand-new and modern aircraft.
Like Vietjet on Facebook, https://www.facebook.com/VietjetThailand, follow us on Twitter, https://twitter.com/vietjetvietnam, and watch our videos at
https://www.youtube.com/user/vietjetvietnam.
Media contacts:
Vivaldi Integrated PR
Sarut Tangteerapong (Rut) / sarut.t@vivaldipr.com / +66 86 679 1388
Chidchanok Meedech (Bew) / chidchanok.m@vivaldipr.com / +66 82 688 8271
Vietjet
Kieu Duong (Amy) / kieuduong@vietjetair.com / +84 932 775 066 (Vietnam)