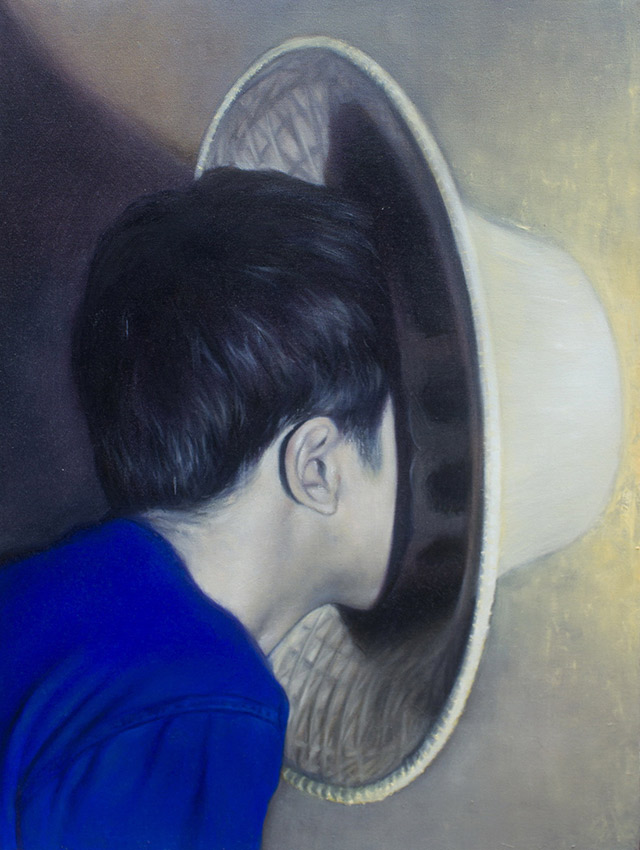 Group Exhibition by Thai artists Preecha Raksorn, Pannavit Pipat Jirachod, Prab Panitroangkrai and Pachara Piyasongsoot
Koi Art Gallery is proud to present "Messages," a group exhibition to be held from July 5-31, 2014. Opening during Galleries Night as part of La Fete's Festival, this exhibition showcases the latest artworks by a group of Thai artists who explore their own interpretation of painting in the contemporary world.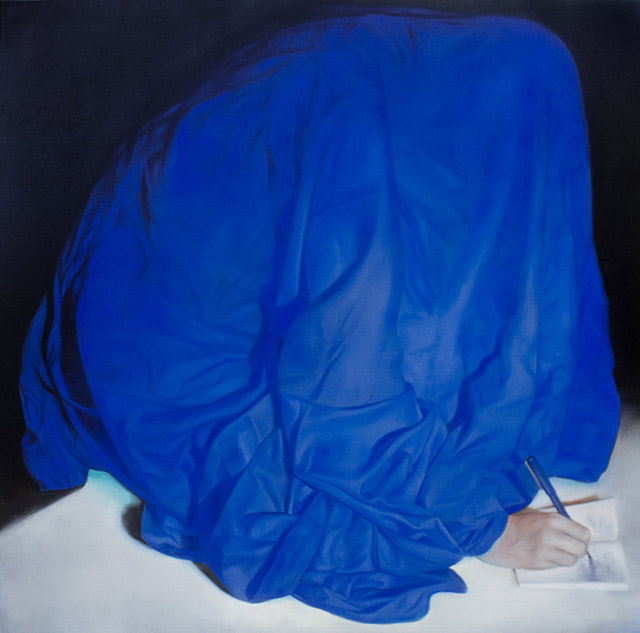 Exhibiting at Koi Art Gallery's expanded new gallery space in conjuction with La Fete's Galleries Night; "Messages" is a group exhibition of latest artworks by emerging Thai artists Preecha Raksorn, Pannavit Pipatjirachod, Prab Panitroangkrai and Pachara Piyasongsoot. This group of young talented artists all hail from the renowned Silpakorn University in Bangkok, Thailand.
"Messages" conveys the role of painting in contemporary society which is distinctly interpreted by each artist in their own style. The essence of the contemporary society today is how far civilization has evolved in terms of communication. With the advancement of social technology which not only enables people to connect in spite of physical barriers, it also paves a road for individuals to assert their subjective opinions on various topics such as current affairs, historical events, and the value of paintings. Due to this advancement, the average man can access and interpret ideas presented in artworks without relying on information supplied by institutes or large organizations. This open accessibility directly affects the environment that artists experience when creating their works. The message is consequently relied upon, influenced by, and negotiated subconsciously through external factors and opinions of others freely roaming the newsfeed of painters, as well as the subjective interpretations and background of the artists themselves.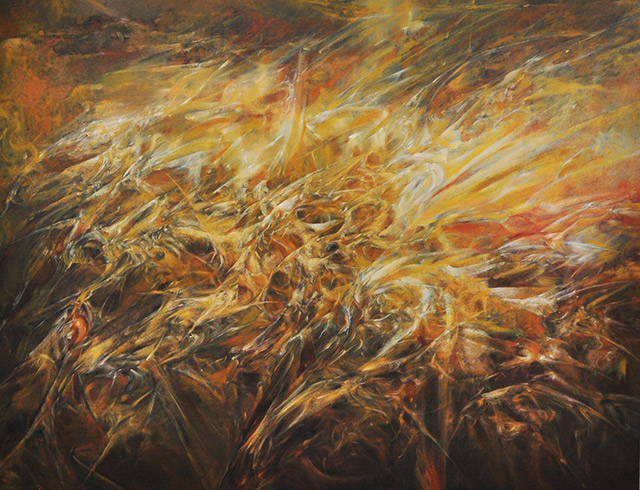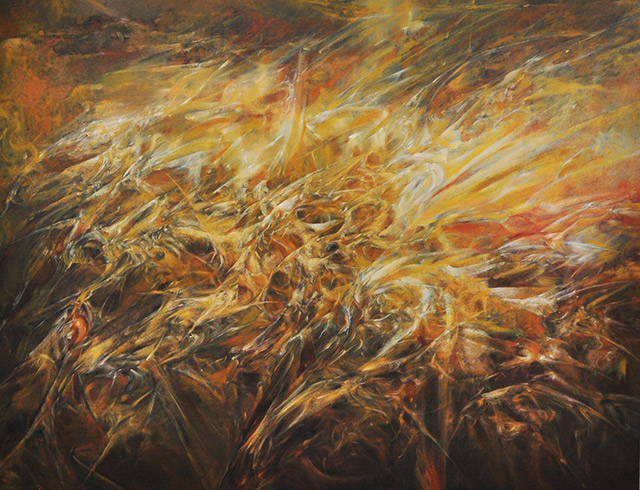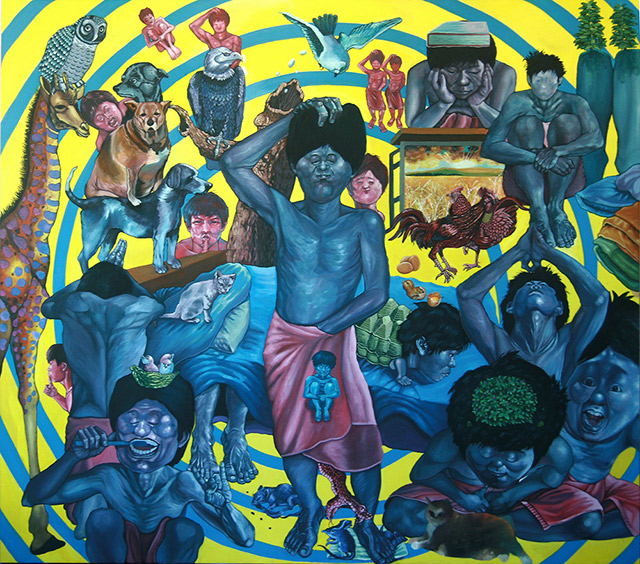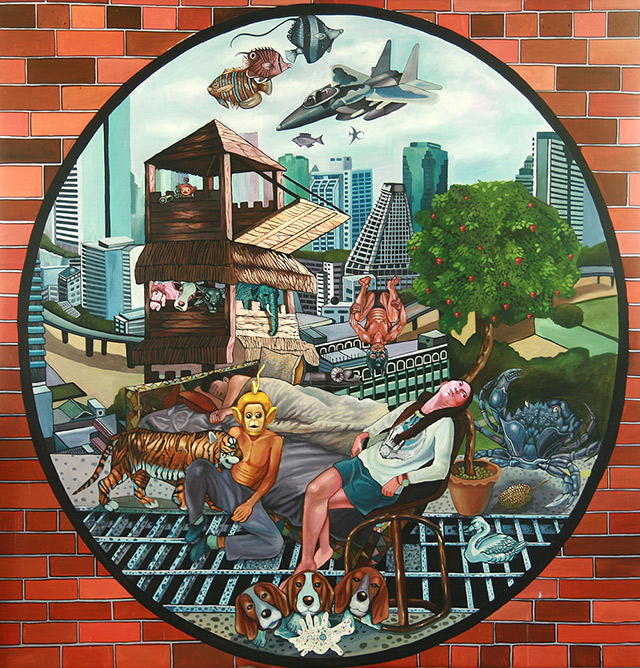 This internal and external influence of environmental factors helps create a revealing and time-consuming artwork from each artist. Using life as their inspiration, the paintings illustrate forms of satire, parody, comic nature, intuition and absurdity as perceived by the artists.
Each artist in this exhibition has created works as interpreted by their perspective, yet each is aware of the ritual of viewing paintings that it has evolved into. Enhanced on a white wall, each canvas claims their stake with its signature. Either the audience is mesmerized, saddened, scared, inspired, overjoyed, or bewildered – each viewer is directly affected by the presence of the strokes. This power of presence is something no media can truly imitate, as a real painting can.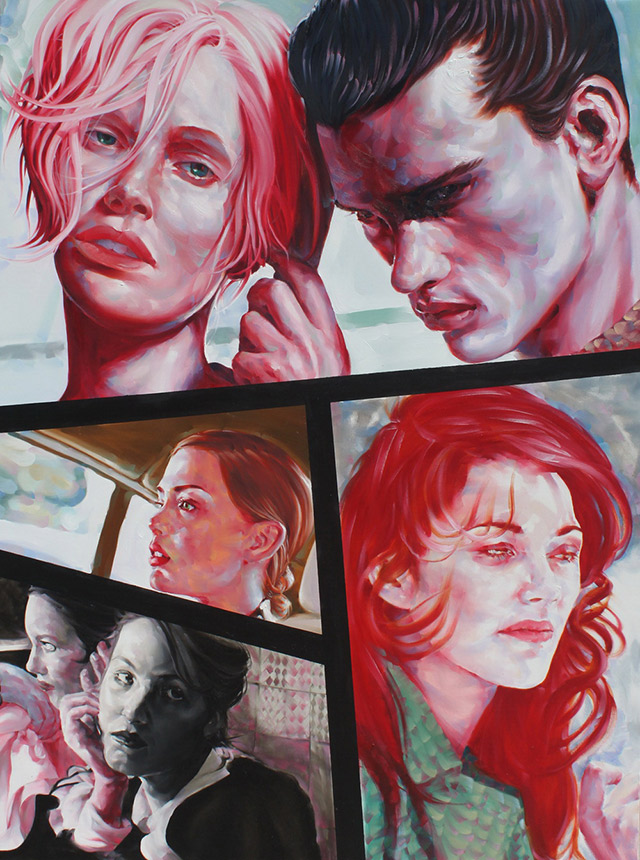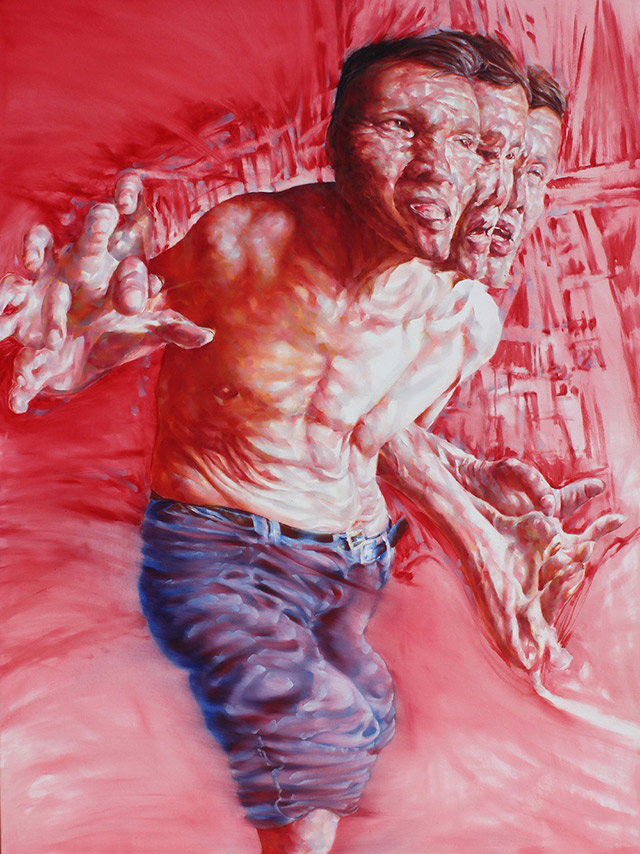 Interested public are invited to "Messages" Exhibition from July 5-31, 2014 (11.00 a.m. – 7.00 p.m.) at Koi Art Gallery, 245 Sukhumvit 31 Road (Soi Sawaddee), Wattana, Bangkok, Tel. 02 662 3218.