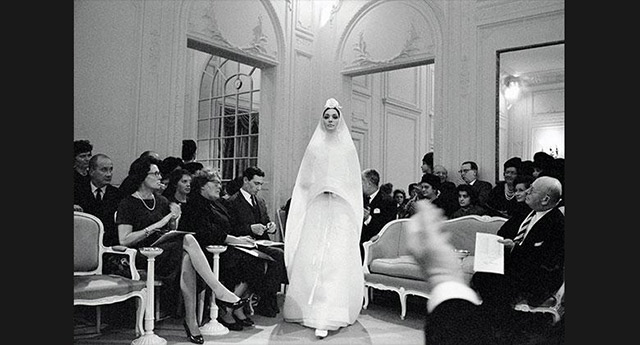 A cloud of red tulle announces the arrival of Victoire, the house's star model. With infinitely gracious little mincing steps she enters the salon, grazing the spectators' feet with her skirt, arching her back to better reveal the line of her bustier.
She pauses for a moment in front of Monsieur Dior who inspects the dress, using his wooden pointer to comment on the movement of a pleat or the hang of a fabric. The dresses follow in succession as the models parade through the pages of Dior Glamour : after Victoire, it's France who shows off an evening outfit, sweeping the room with her gigantic pearl gray taffeta shawl. Turn the page and Renée appears, in a long black dress with a peplum, a cigarette holder held nonchalantly in her hand, then Alla in a evening ensemble of yellow silk edged in mink, removing her pelisse to reveal the movement of her dress.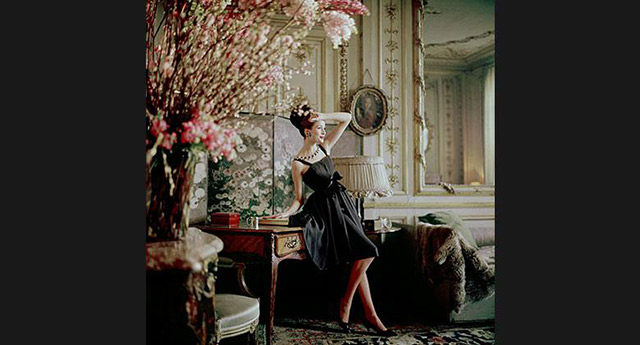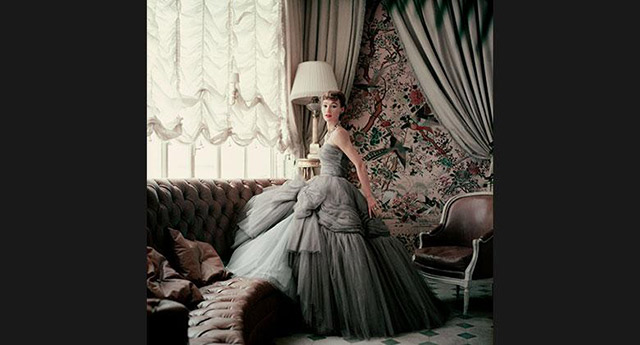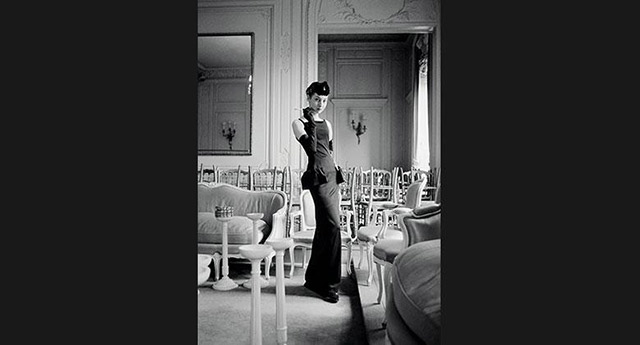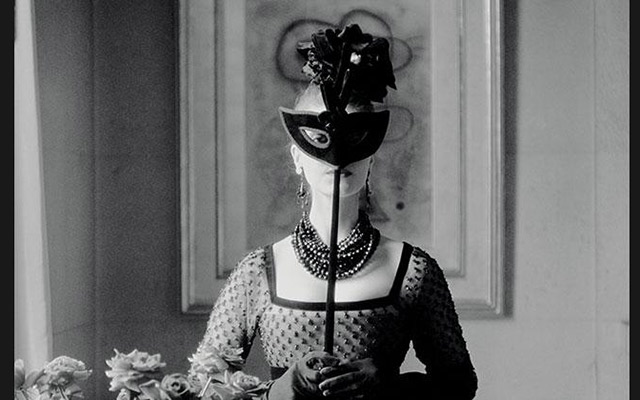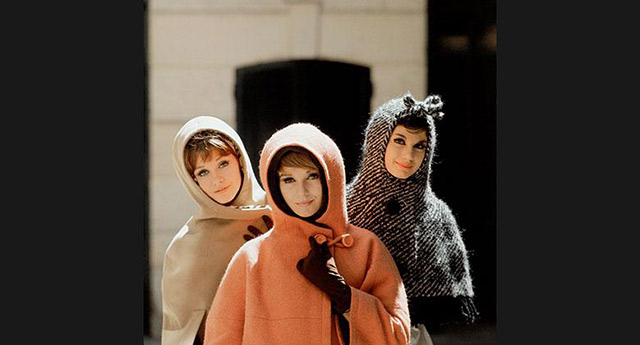 This winter 1954 fashion show, which created a new revolution in the world of fashion by premiering the H line, is just one of the stories that the photographs published in Dior Glamour tells. A reporter for the American magazine Life , Mark Shaw was considered one of the most prestigious photographers in New York. Over a ten-year period, from 1952 to 1962, he was one of the rare photographers authorized to penetrate the sanctity of 30 Avenue Montaigne. In the style of elegant Polaroids, his photos shot on the wing capture bursts of laughter, the intimacy of a fitting, an intense discussion. More than just fashion photos, they convey the highly special ambiance and immortalize the Dior spirit with a unique talent. These photos, for the most part never before published, are brought together here for the first time, an incredible witness to the creativity that characterized the photography of the time.