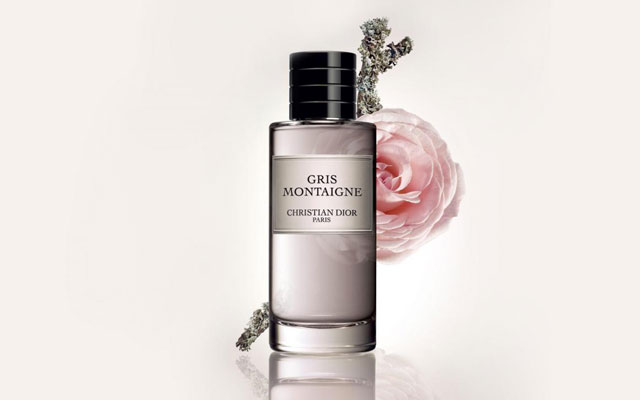 Collection Privee reinterprets Dior history through precious fragrances created from rare raw materials

The idea was to create a perfume in homage to the historic boutique on Avenue Montaigne," explains François Demachy, the house's perfumer-creator. It's a legendary place, where the New Look first saw the light of day, where Miss Dior was sprayed into the air for the very first time, all on the 12 February, 1947. "Each of the 'Collection Privée' perfumes draws its inspiration from the heritage of the house of Dior," he adds. Granville, a fresh and lively scent, recalls the place where Christian Dior grew up; Mitzah, a spicy oriental, takes its name from the couturier's muse, Mitzah Bricard, "the panther"; Gris Montaigne, in turn, pays homage to the address where everything started, to its world and what it evokes: the gray of the walls and the medallion-backed chairs, the notes of the very first perfume.

In deciding to work with the family of chypres for this new perfume, François Demachy sought to " utilize a legandary note in perfumery " and to give a new interpretation to this olfactive Dior signature. For chypre is the sensory embodiment of the fashion of Christian Dior: rich, refined, inspired, it reveals itself completely once it touches the skin, given personalized life by whoever's wearing it. Gray and pink: "these two hues remain my two favorite colors of choice in couture," Christian Dior wrote in his Little Dictionary of Fashion. Pink, like the walls of the Dior family house at Granville, in Normandy. Gray, like the cliffs rising above the sea and on which the house was built. Gray, "the most convenient, useful and elegant neutral color," according to the couturier. It's a color to now be even worn directly on the skin.