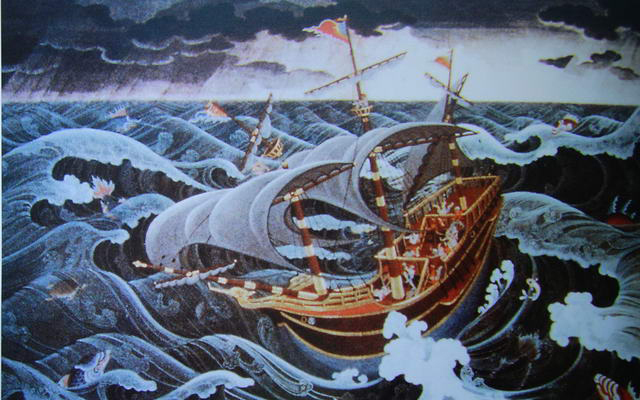 ประวัติ ปริญญาธารมาศ
การศึกษา : ปริญญาศิลปบัณฑิต คณะจิตรประติมากรรมและภาพพิมพ์ มหาวิทยาลัยศิลปากร
อาชีพ : ครูชำนาญการ (คศ.2) วิทยาลัยช่างศิลป์ สถาบันบัณฑิตพัฒนศิลปะ กระทรวงวัฒนธรรม
เกียรติประวัติ
ร่วมแสดงงานนิทรรศการทางศิลปกรรมครั้งสำคัญหลายครั้ง
รางวัลที่ 3 เหรียญทองแดงบัวหลวง ประเภทจิตรกรรมร่วมสมัย ครั้งที่ 3 ปี 2524 ของมูลนิธิธนาคารกรุงเทพ
รางวัลจิตรกรรมไทยพู่กันทอง ฉลองสมโภชกรุงรัตนโกสินทร์ 200 ปี พ.ศ. 2525
เขียนภาพจิตรกรรมไทยร่วมสมัย ประดับหอประชุมวัดพระเชตุพนวิมลมัลคลาราม (วัดโพธิ์)
ได้รับเชิญร่วมแสดงงาน "ทศวรรษที่ 1 จิตรกรรมบัวหลวง"
ร่วมกับคณาจารย์ วิทยาลัยช่างศิลป์ หมวดวิชาศิลปไทยเขียนฉากบังเพลิงพระเมรุมาศสมเด็จพระศรีนครินทราบรมราชชนนี และสมเด็จพระเจ้าพี่นางเธอเจ้าฟ้ากัลยาณิวัฒนา กรมหลวงนราธิวาสราชนครินทร์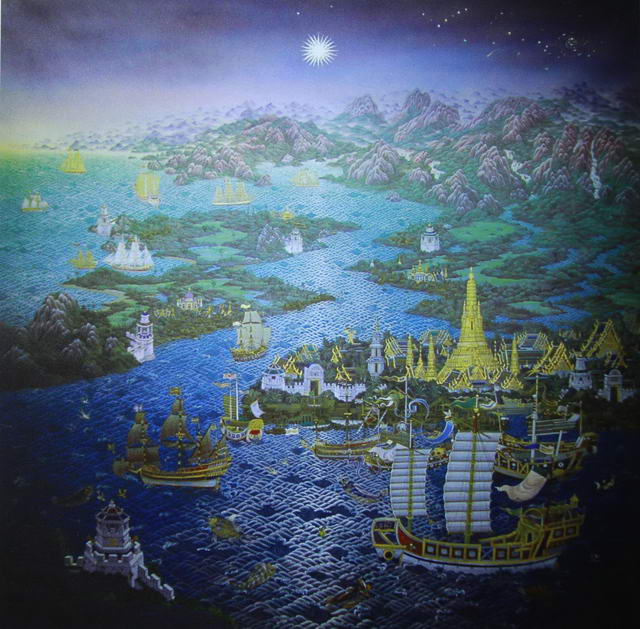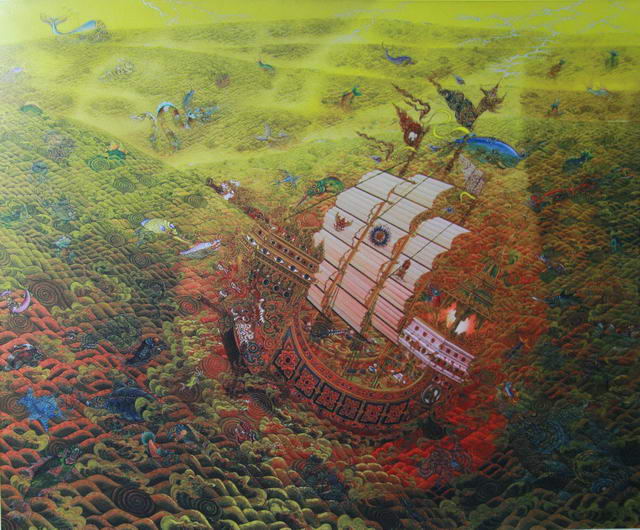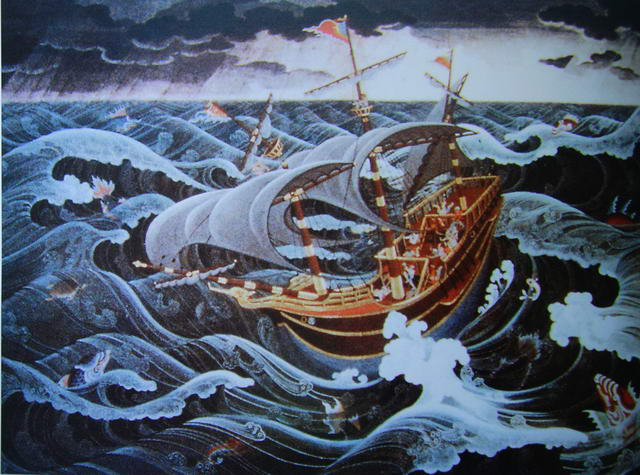 Prawat Parinyatarnmas
Education : B.F.A. Faculty of Painting, Sculpture and Graphic Arts, Silpakorn University
Occupation : Specialist Teacher, Collage of Fine Arts, Bandit Patanaslip Institute, Ministry of Culture
Awards and Recognition
Participated in many important exhibitions.
3rd Prize, Bua Luang Bronze Medal, Contemporary Paintings, 3rd Bua Luang Exhibition, 1981, Bangkok Bank Foundation.
Thai Painting Golden Brush Award, in celebration of the Ratanakosin Bicentennial, 1982
Contemporary Thai Paintings for installation at Wat Prahchetuponwimongklaram (Wat Poh) hall
Invited to participate in the "First Decade of Bua Luang Paintings"
Together with teachers from the Thai Art Department, Collage of Fine Arts, Drew the flame protection screens, Royal Crematoriums, Her Royal Highness Srinagarindra the Princess Mother and Her Royal Highness Princess Kalayaniwattana Kromluang Narathiwas Rachanakarindra.