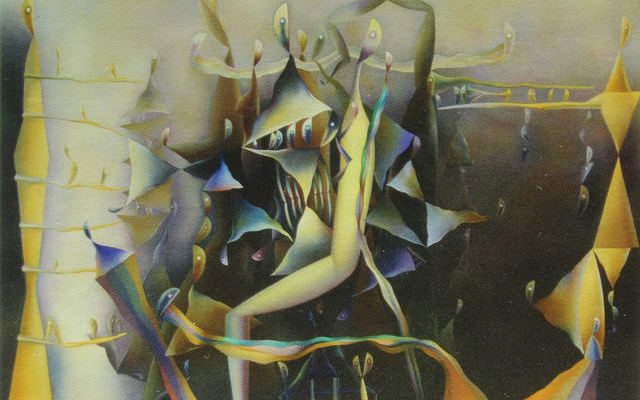 เกียรติศักดิ์ ชานนนารถ
เกิด : 2486 กรุงเทพฯ
การศึกษา : ภาควิชาวิจิตรศิลป์ คณะสถาปัตยกรรมศาสตร์ สถาบันเทคโนโลยีพระจอมเกล้า เจ้าคุณทหาร ลาดกระบัง
การแสดงงานนิทรรศการ
ตั้งแต่ พ.ศ. 2513 ถึงปัจจุบันมีงานแสดงเดี่ยวและงานแสดงกลุ่มเป็นจำนวนมาก โดยได้รับเชิญให้ส่งผลงานเข้าร่วมแสดงในนิทรรศการศิลปกรรมสำคัญๆ ทั้งในประเทศและต่างประเทศเช่น นิทรรศการเฉลิมพระเกียรติพระบาทสมเด็จพระเจ้าอยู่หัว "ศิลปะแห่งรัชกาลที่ 9" และ "พระผู้ทรงงานอันยิ่งใหญ่" การแสดงศิลปกรรมแห่งชาติ มหาวิทยาลัยศิลปากร และการแสดงศิลปกรรมนานาชาติที่ประเทศฝรั่งเศส อินโดนีเซีย ญี่ปุ่น อิรัก สหรัฐอเมริกา คิวบา และเยอรมนี
รางวัลเกียรติประวัติ
-ศิลปินแห่งชาติ สาขาทัศนศิลป์ (จิตรกรรม)
-ศิลปินชั้นเยี่ยม ประเภทจิตรกรรม จากการแสดงศิลปกรรมแห่งชาติ
-รางวัลเหรียญทอง การแสดงศิลปกรรมแห่งชาติ ครั้งที่ 26 และ 41
-รางวัลเหรียญเงิน การแสดงศิลปกรรมแห่งชาติ ครั้งที่ 19, 20, 22, 38, 39 และ 40
-รางวัลเหรียญทองแดง การแสดงศิลปกรรมแห่งชาติ ครั้งที่ 18, 21, 23, 24, 28, และ 29
-รางวัลที่ 3 เหรียญทองแดงบัวหลวง ประเภทจิตรกรรมร่วมสมัย ครั้งที่ 3 ปี 2520 ของมูลนิธิธนาคารกรุงเทพ
-รางวัลชนะเลิศศิลปกรรม ธนาคารกสิกรไทย 2524
-รางวัลศิลปะไทยร่วมสมัย ธนาคารแห่งประเทศไทย 2525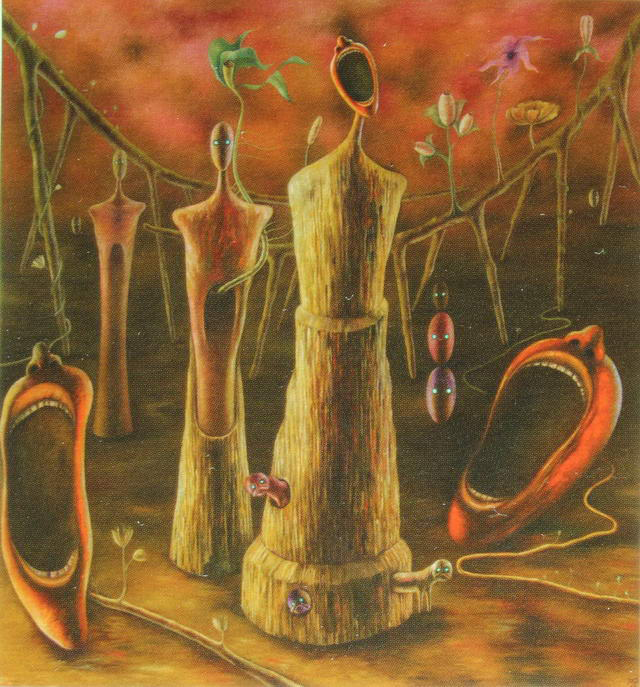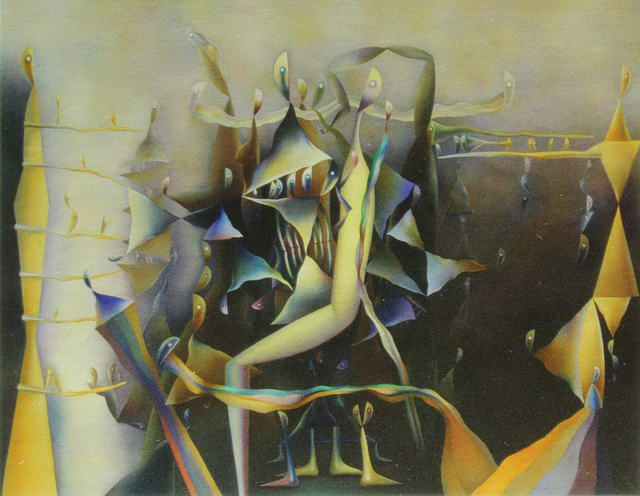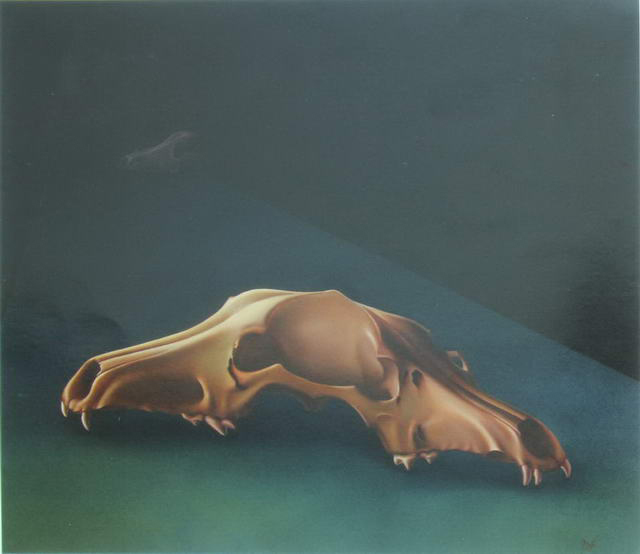 Kiettisak Chanonnart 
Born : 1943, Bangkok
Education : M.F.A. (Painting) Silpakorn University
Occupation : Department of Fine Arts, Faculty of Architecture, King  Monkut's Institute of Technology Ladkrabang
Exhibitions
Since 1970 to present, Prof. Kiettisak has had many solo and group exhibitions. He has been invited to participate in many important exhibitions both in Thailand and abroad such as exhibitions in honor of His Majesty the King "Art of Rama 9" and "The Greatest Reasponsibility", National art Exhibition, Silpakorn University and international exhibitions in France, Indonesia, Japan, Iraq , the United States, Cuba and Germany.
Awards
National Artist, Visual Art Category (Painting)
Excellent  Artist, Painting Category from the National Art Exhibition
Gold Medal, 26th and 41st National Art Exhibitions
Silver Medal, 19th, 20th, 22nd, 38th, 39th and 40th National Art Exhibitions
Bronze Medal, 18th, 21st, 23rd, 24th,28th  and 29th National Art Exhibitions
3rd Prize, Bua Luang Bronze Medal, Contemporary Painting Category, 3rd Bua Luang Exhibition, in 1977, Bangkok Bank Foundation
Award  Winner, Painting, Kasikorn Bank, in 1981
Contemporary Thai Art  Award, Bank of Thailand in 1982