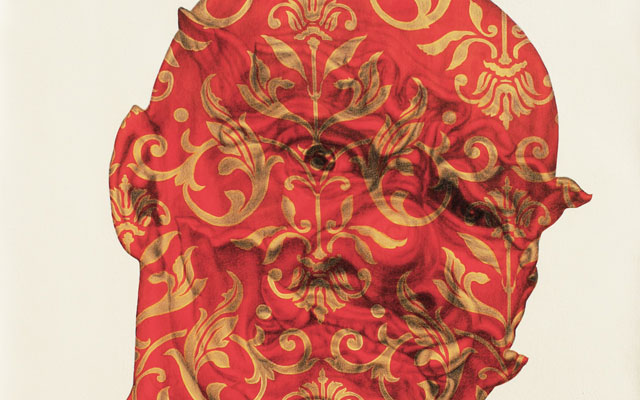 Thavibu Gallery is pleased to present the art exhibition The Desires of Nonthok — showcasing Jirapat Tatsanasomboon's new series of intercultural paintings.
Jirapat Tatsanasomboon is one of Thailand's leading artists whose works display interactions between Thai and Western culture. In this exciting new series, the artist has become more political than ever; he reinterprets the story of Nonthok of the Thai national epic Ramakien and brings such issues as class, integrity and abuse of power to the forefront. This makes the series not only relevant to the on-going political crisis in Thailand, but also universally elsewhere.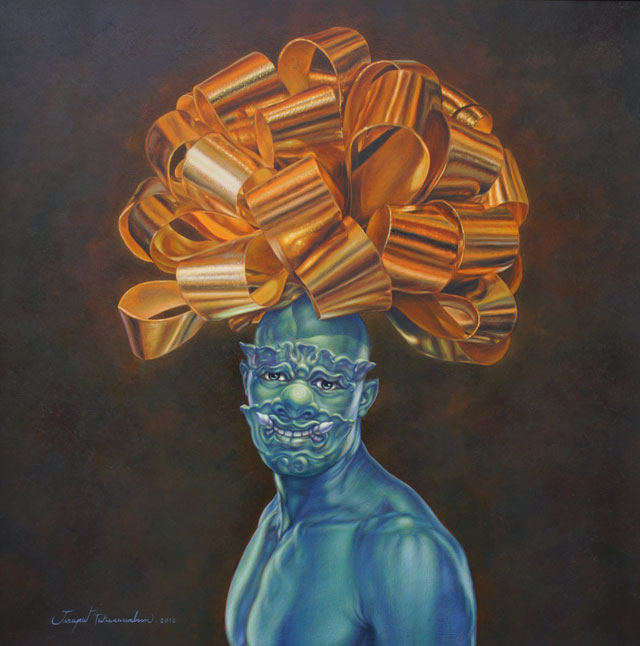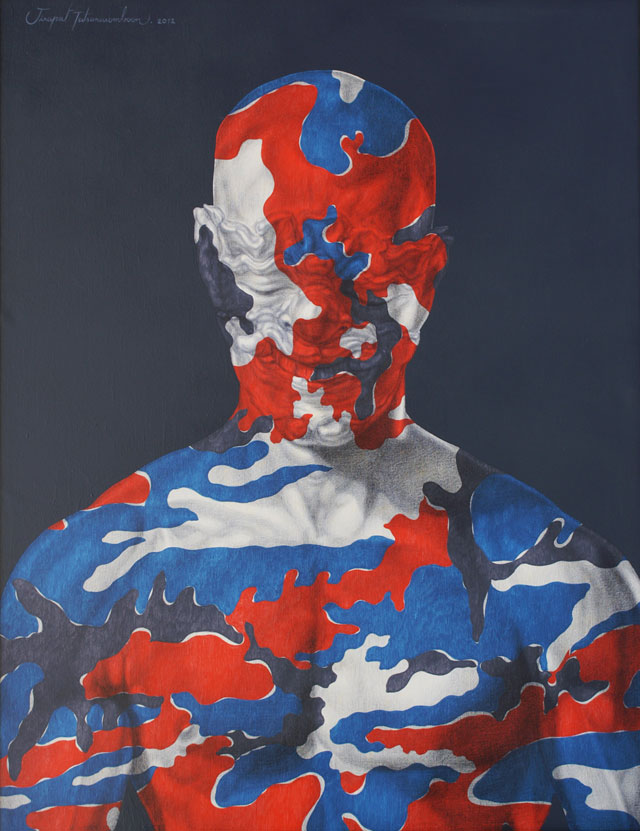 The artist's re-reading of this politically-loaded sub-plot of the Ramakien focuses on the mind and desires of this subservient-turned-enraged demon Nonthok—who is later reincarnated as the ten-faced Thotsakan (Ravana), the arch rival of Phra Ram (Rama). The series makes clever use of the western elements in ways that mark a new phase in the artist's long-standing passion for intercultural experimentation.
Jirapat Tatsanasomboon, 41, holds a Master of Fine Arts degree from Silapakorn University.  Apart from Thai exhibitions he has also been widely exhibited – in Korea, Hong Kong, Singapore, the USA, India, Argentina, Monaco and China (Olympics, 2008).  His paintings were displayed at the ArtScience Museum in Singapore in 2012 in the exhibition Andy Warhol: 15 Minutes Eternal. His works regularly sell at internatio
Art Exhibition : The Desires of Nonthok
Artist : Jirapat Tatsanasomboon
Dates : 2 Feburary – 2 March, 2013
Venue : Thavibu Gallery
Vernissage : Saturday 2 February at 5 pm
Curator : Rathsaran Sireekan
Tel : 66 (0) 2266 5454, 66 (0) 81831 9907
Email : info@thavibu.com